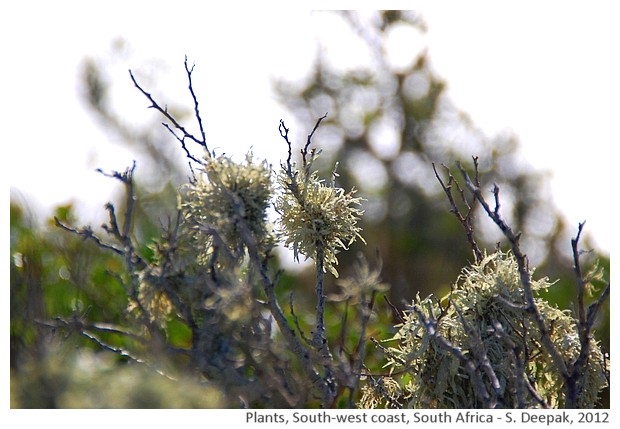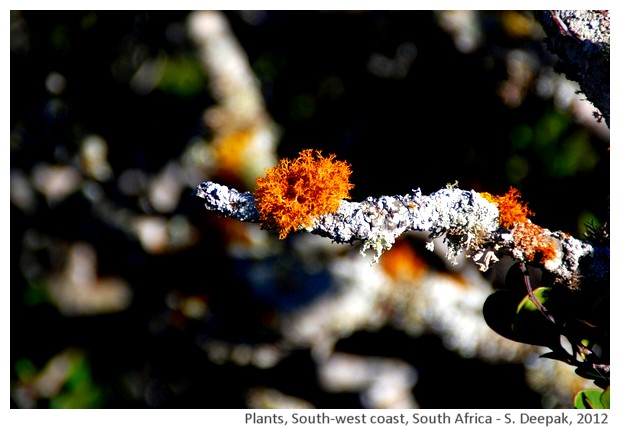 South Africa: I knew the saying "Beauty lies in the eyes of the beholder", but I have really understood it only after I developed my passion for photography. Today's images are of plants growing on the south-west coast of South Africa. You may not wish to have them in your home or your courtyard. However, if you just stop for a moment and look at them properly, you see how beautiful they really are!
दक्षिण अफ्रीकाः "सुन्दरता देखने वाले की नज़र में होती है" यह बात सुनी तो बहुत थी पर सही समझ फोटीग्राफ़ी का शौक होने के बाद ही आयी है. आज की तस्वीरों का विषय है दक्षिण अफ्रीका के दक्षिण-पश्चिमी समुद्र तट के पास उगने वाले पौधों के फ़ूल. जँगली हैं, शायद आप इन्हें अपने घर आँगन में न लगाना चाहें, पर एक बार रुक कर ठीक से देखिये, कितने सुन्दर हैं!
Sud Africa: Conoscevo il detto "la bellezza sta negli occhi di chi guarda", ma l'ho capito bene solo dopo che ho sviluppato la mia passione per la fotografia. Le immagini di oggi hanno le piante che crescono sulla costa sud-occidentale del Sud Africa. Forse non le vorresti in casa o cortile. Ma se ti fermi e le guardi bene per un attimo, capisci quanto sono belle!
***