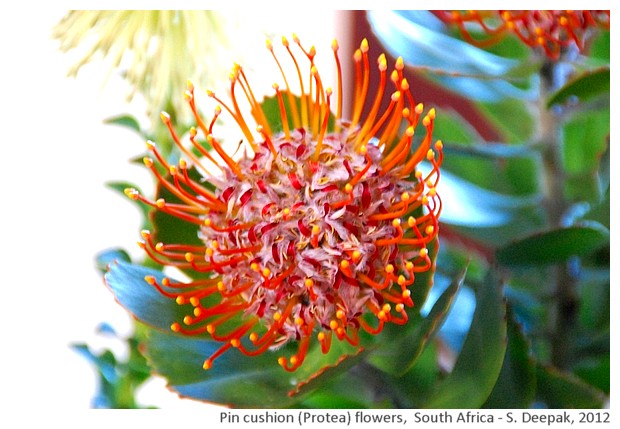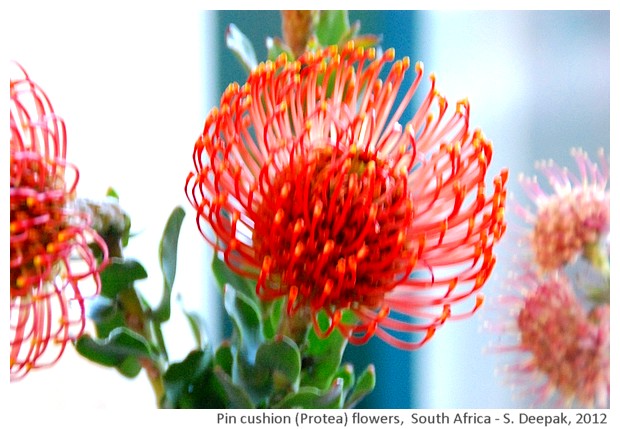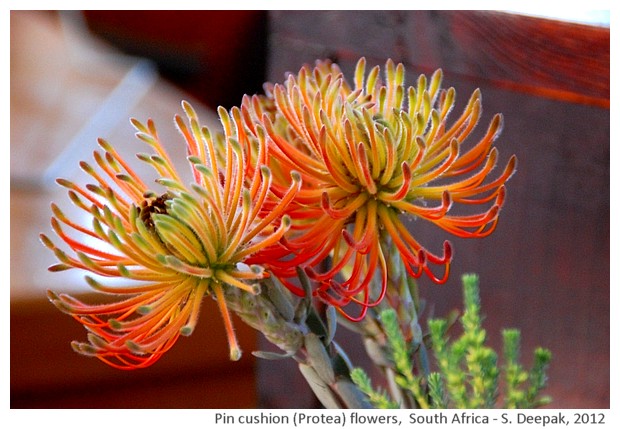 Kristenbosch, South Africa: Three kinds of strange looking Protea flowers called "Pin cushions" from the botanical gardens.
क्रिस्टनबोश, दक्षिण अफ्रीकाः बोटेनिकल बाग से तीन तरह के विशिष्ठ प्रोटेआ फ़ूल जिन्हें "पिन की गद्दी" कहते हैं.
Kristenbosch, Sud Africa: Dai giardini botanici, 3 tipi di fiori Protea che si chiamano "cuscini per gli spilli".
***