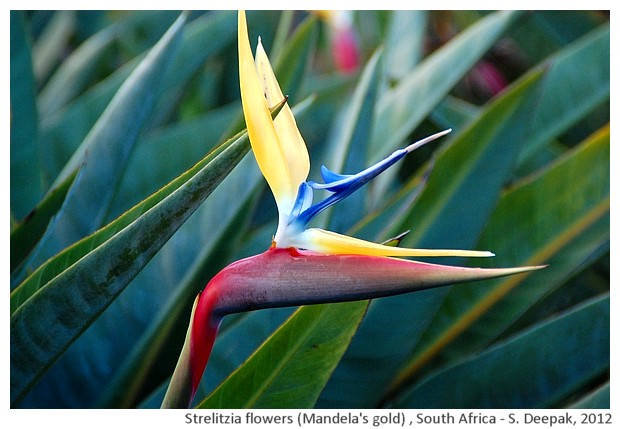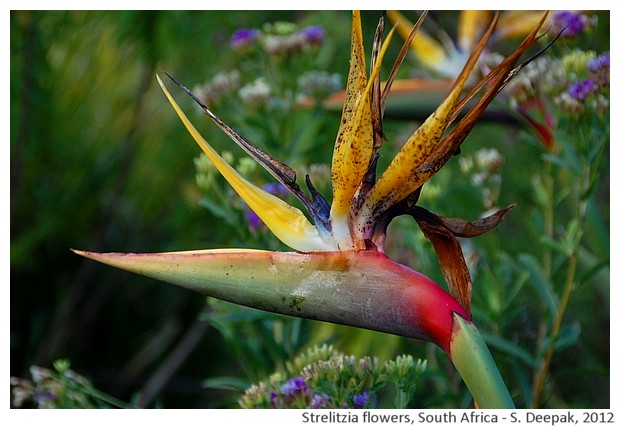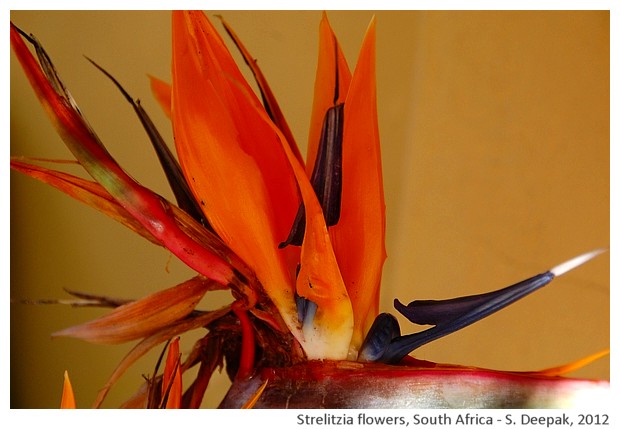 South Africa: Because of its unsual colour combination of oramge and purple, Strelitzia flowers are used for decorations. The flower in the first image with yellow and blue colours, is a special variety developed by Kirchenbosch botanical centre and is called "Mandela's Gold".
दक्षिण अफ्रीका: नारंगी और जामुनी रंग वाला स्ट्रेलिटज़िया का फ़ूल अपने अनूठे रंगों की वजह से सजावट के लिए लगाया जाता है. पहली तस्वीर वाला पीले और नीले रंग का विषेश फ़ूल है जिसे किरशनबोश वनस्पति विभाग ने विकसित किया और इसे ".मनडेला स्वर्ण" का नाम दिया गया है.
Sud Africa: Con i suoi colori arancio e viola, i fiori di sterlitzia sono spesso utilizzati per le decorazioni. I fiori nella prima immagine con il giallo e il blu, è una nuova varietà sviluppata presso il centro botanico di Kirchenbosch e si chiama "Oro di Mandela".
***