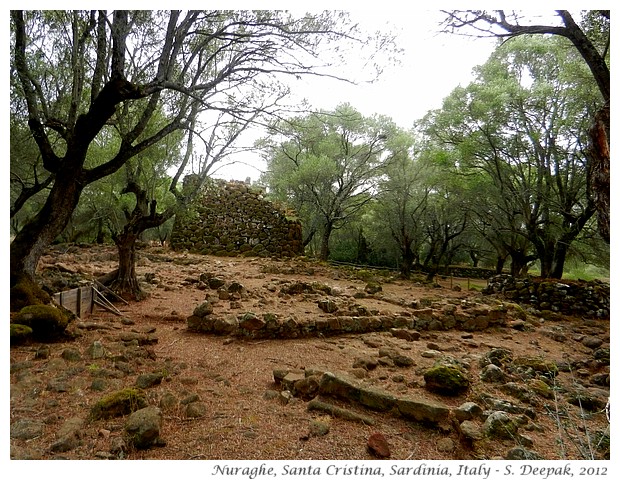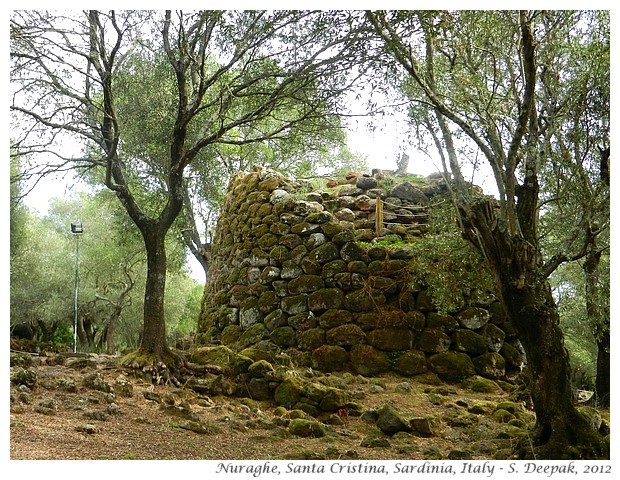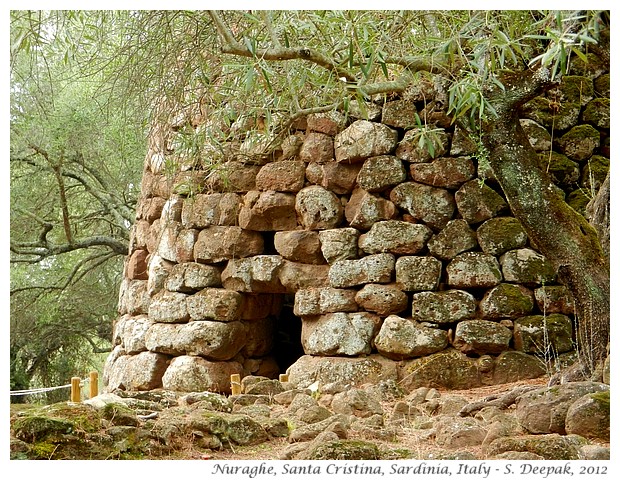 Sardinia, Italy: Sardegna island has many 2500 years old stone house villages that are called "villages of Nuragic civilization". Some of these houses are round shaped and built like a fort, these are called Nuraghe. Today's images have a small nurgahe.
सरदेनिया, इटलीः सरदेनिया द्वीप पर करीब ढाई हज़ार साल पहले के पत्थरों के घरों वाले गाँव मिलते हैं, जिन्हें नूराजिक सभ्यता के गाँव कहते हैं. इनमें कुछ घर गोल आकार के किले जैसे होते हैं जिन्हें नूरागे कहते हैं. आज की तस्वीरों में एक छोटा सा नूरागे है.
Sardegna, Italia: L'isola di Sardegna ha villaggi con le case di pietra di circa 2500 anni fa che sono i villaggi della civiltà nuragica. Alcuni di questi edifici sono rotondi e sono costruiti come delle rocche, questi si chiamano nuraghe. Le immagini di oggi hanno una piccola nuraghe.
***