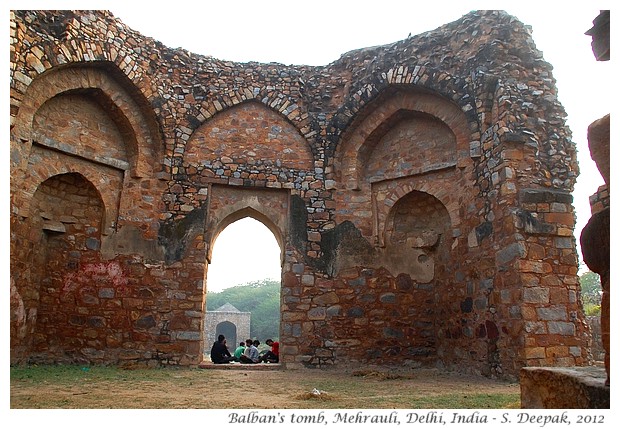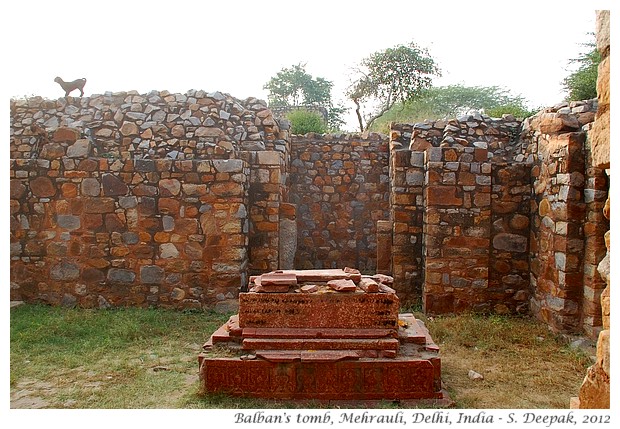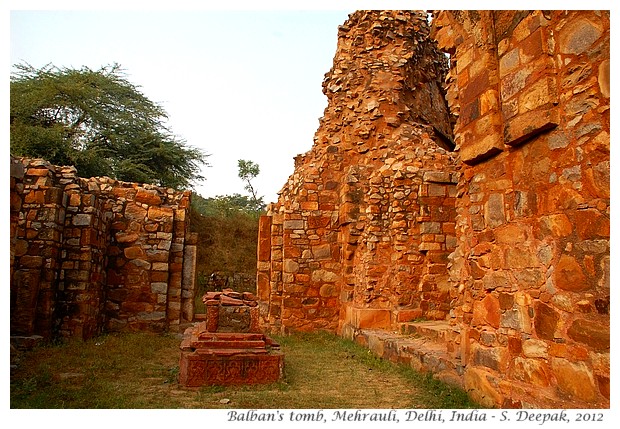 Mehrauli, Delhi, India: History remembers Ghiyasuddin Balban of the slave dynasty, emperor of thirteenth century Delhi for twenty years, as a honest but strict ruler. When I went to see the ruins of his tomb, a group of boys was playing cards and goats roamed around his tomb.
महरौली, दिल्ली, भारतः तैहरवीं शताब्दी की दिल्ली पर बीस वर्ष तक शासन करने वाले गुलाम वंश के सम्राट ग़ियासुद्दीन बलबन को इतिहास एक ईमानदार पर कठोर दिल व्यक्ति के रूप में याद करता है. उनके मकबरे के भग्नावषेशों को देखने गया तो लड़के वहाँ ताश खेल रहे थे, उनकी कब्र के आसपास बकरियाँ घूम रहीं थीं.
Mehrauli, Delhi, India: La storia ricorda Ghiyasuddin Balban della dinastia degli schiavi, imperatore di Delhi nel tredicesimo secolo per venti anni, come un regnante onesto ma severo. Quando visitai le rovine della sua tomba, trovai un gruppo di ragazzi che giocavano alle carte e alcune capre giravano intorno alla sua tomba.
***