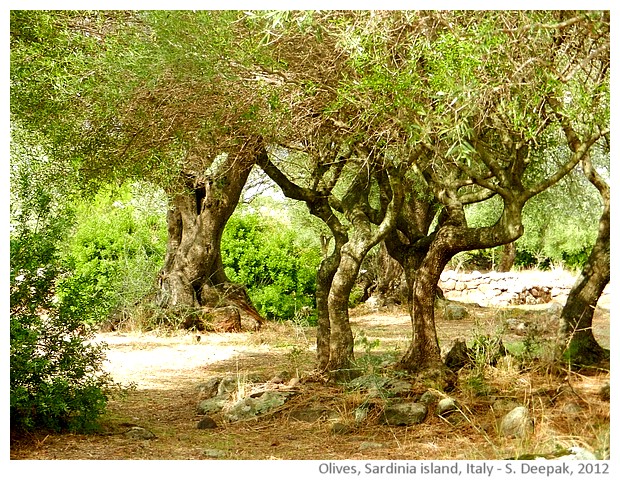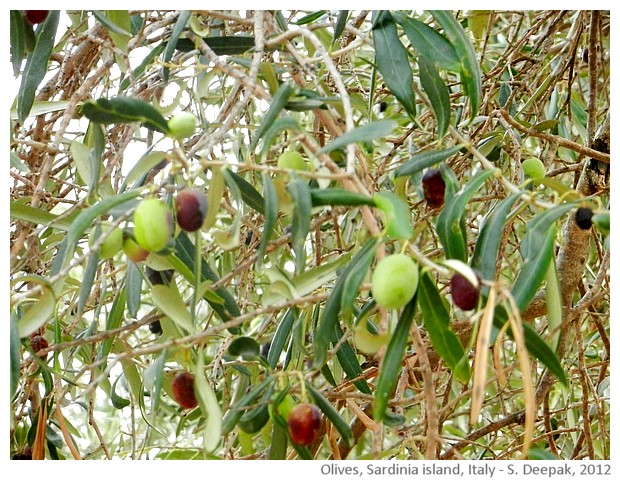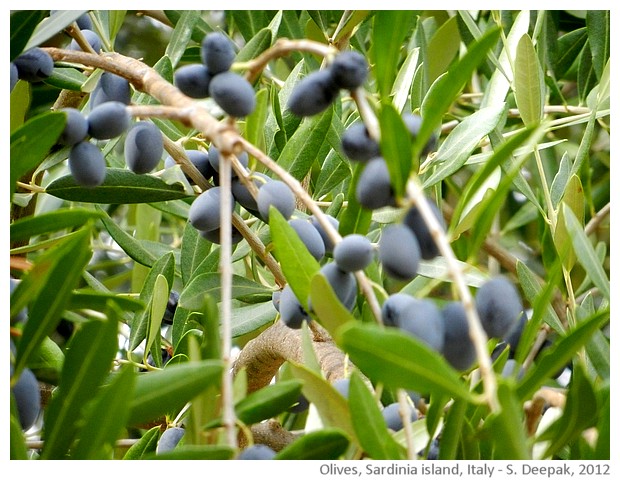 Sardinia, Italy: When eaten for the first time, not everyone likes the slightly bitter taste of black or green olives. However, once you get used to that bitterness, you can fall in love with its taste. I also like the gnarled and bent old olive trees that remind me of elderly persons.
सरदेनिया, इटलीः पहली बार खाओ तो काले या हरे जैतून का स्वाद सभी को अच्छा नहीं लगता, कुछ कुछ कड़वा सा लगता है, पर एक बार उस कड़वेपन की आदत पड़ जाये तो फ़िर नहीं छूटती. मुझे बूढ़ों जैसे टेढ़े मेढ़े, जैतून के वृक्ष भी बहुत सुन्दर लगते हैं.
Sardegna, Italia: Quando li assaggiano per la prima volta, non tutti apprezzano il gusto leggermente amaro delle olive verdi o nere. Ma una volta che diventi abituato a quella amarezza, puoi apprezzare meglio il suo gusto. Mi piacciono anche gli alberi di olive, contorti come dei vecchi.
***