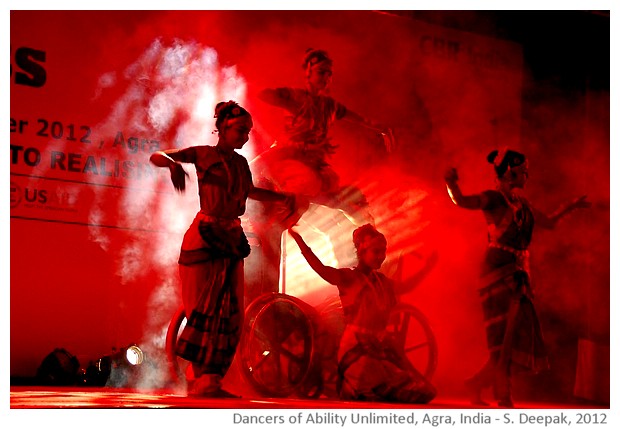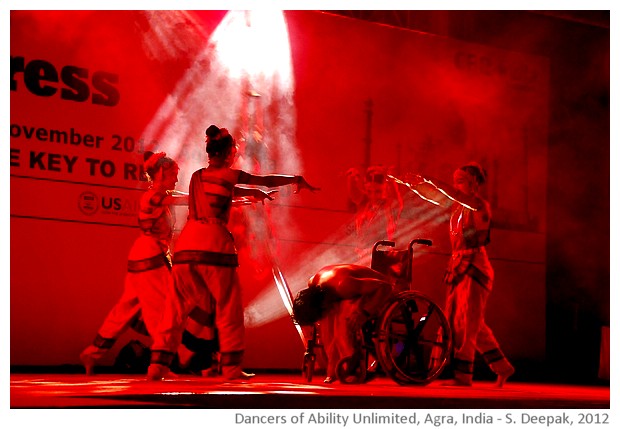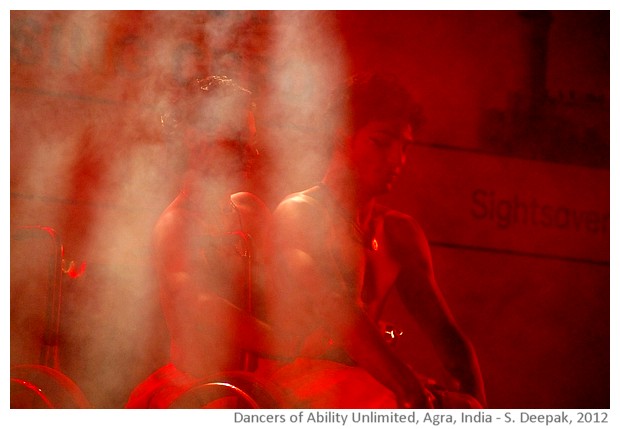 Agra, India: Dance programmes with their colourful lights, smoke and moving dancers, provide opportunities for clicking pictures that look like paintings, that I like very much. Today's images have dance by students of "Ability Unlimited" from Delhi.
आगरा, भारतः नृत्य समारोंहों में रंगबिरंगी रोशनियाँ, धूँआ और थिरकते नर्तक, सबके मिलने से चित्रकला जैसी तस्वीरें मिलती हैं, जो मुझे बहुत अच्छी लगती हैं. आज की तस्वीरों में दिल्ली की "एबेल्टी अनलिमेटिड" संस्था के छात्रों का नृत्य.
Agra, India: I programmi di danza con le luci colorate, fumo e danzatori in movimento, offrono un'opportunità per realizzare foto che sembrano dei dipinti, e che mi piacciono molto. Le immagini di oggi hanno gli studenti dell'associazione "Ability Unlimited" (Abilità senza limiti) di Nuova Delhi.
***