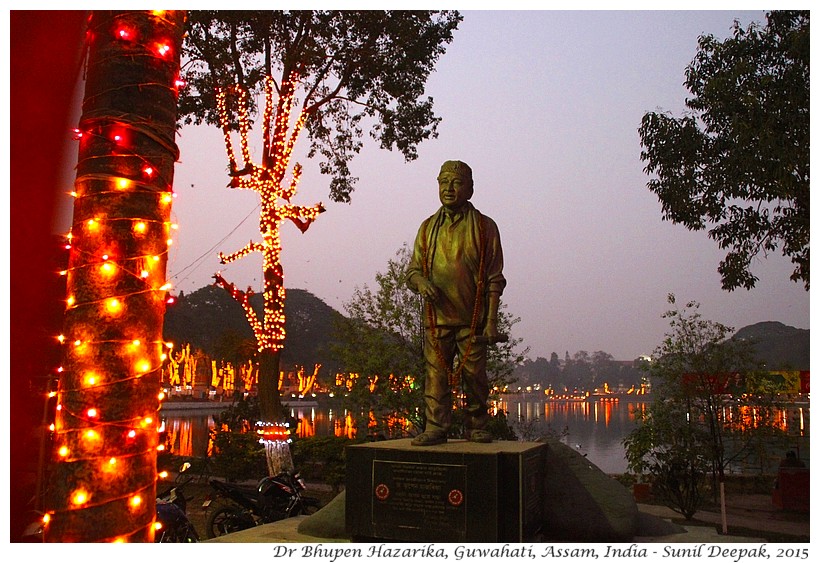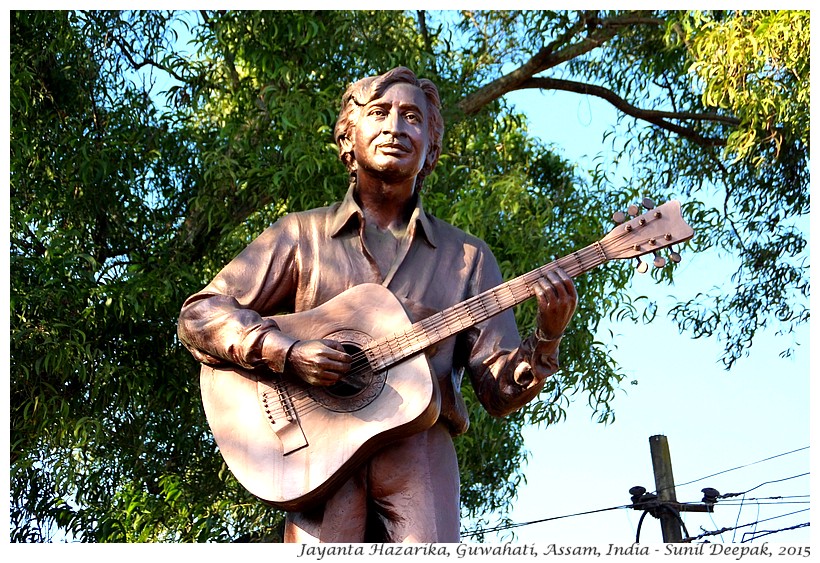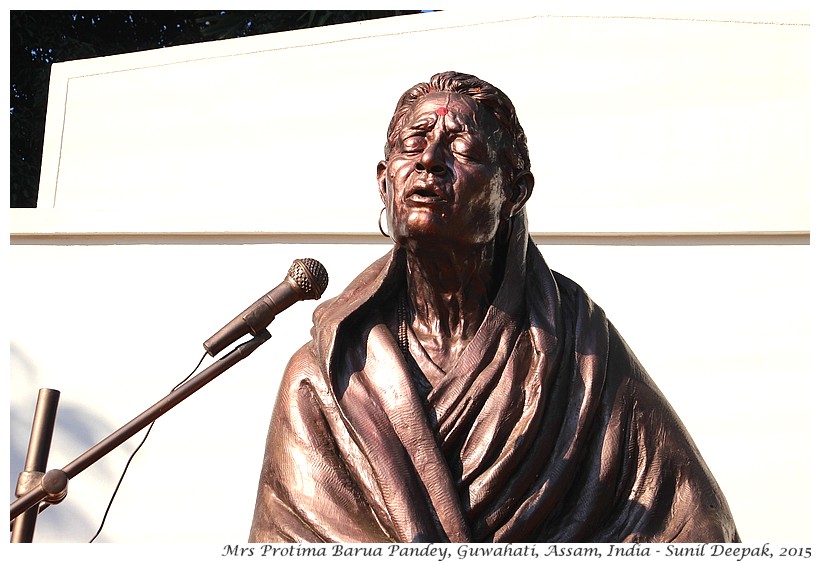 Guwahati, Assam, India: Sometimes I wish that the Hindi-speaking north India had the kind of respect and pride that Assam has for its culture and art. Today's images have three cultural icons of Assam's folk and popular music: the multifaceted artist Dr Bhupen Hazarika, Jayanta Hazarika who in his short life could create so much popular music (he was younger brother of Dr Bhupen Hazarika) and the national award winner folk singer Mrs Protima Barua Pandey.
गुवाहाटी, असम, भारतः कई बार सोचता हूँ कि काश हिन्दीभाषी उत्तरी भारत में भी अपनी संस्कृति व कला के प्रति इतना सम्मान व गर्व होता जैसा आम असमिया व्यक्तियों में मिलता है. आज की तस्वीरों में असम की लोक संगीत कला के तीन प्रतिनिधिः बहुमुखी प्रतिभाशाली डा भूपेन हज़ारिका; अपने छोटे से जीवन में लोकप्रिय गीतों की निधि संचित करने वाले जयंत हज़ारिका (वह डा. भूपेन हज़ारिका के छोटे भाई थे) तथा राष्ट्रीय पुरुस्कार से सम्मानित लोकगायिका श्रीमति प्रोतिमा बरुआ पाँडे.
Guwahati, Assam, India: Delle volte vorrei che anche nel nord dell'India dove si parla la lingua hindi, vi fosse lo stesso rispetto e orgoglio verso la propria cultura e arte, come l'hanno gli assamesi. Le immagini di oggi hanno 3 icone della musica folk e popolare dell'Assam - una personalità con diversi talenti, dott. Bhupen Hazarika; Jayanta Hazarika che nella sua breve vita era riuscito a creare molta musica popolare (era il fratello più giovane del dott. Bhupen Hazarika); e, la cantante folk premiata a livello nazionale, signora Protima Barua Pandey.
***