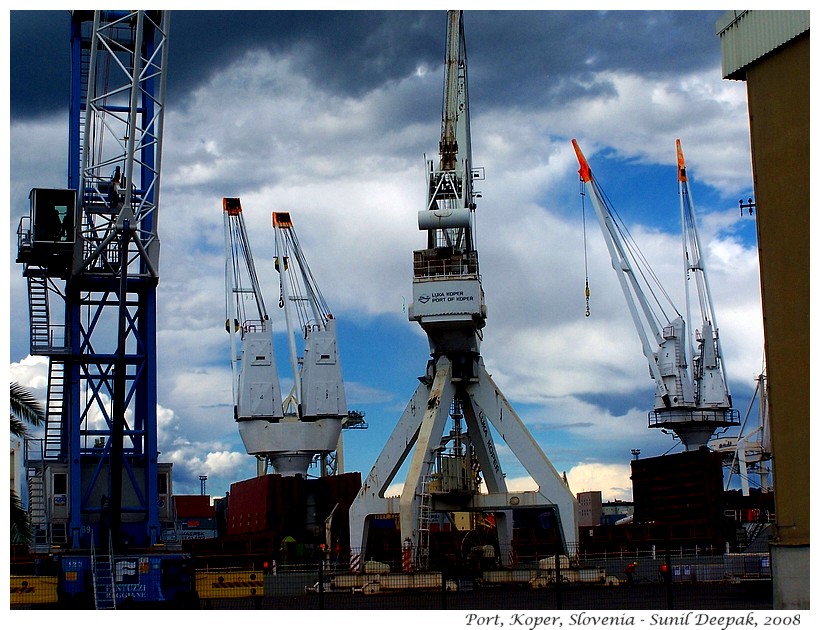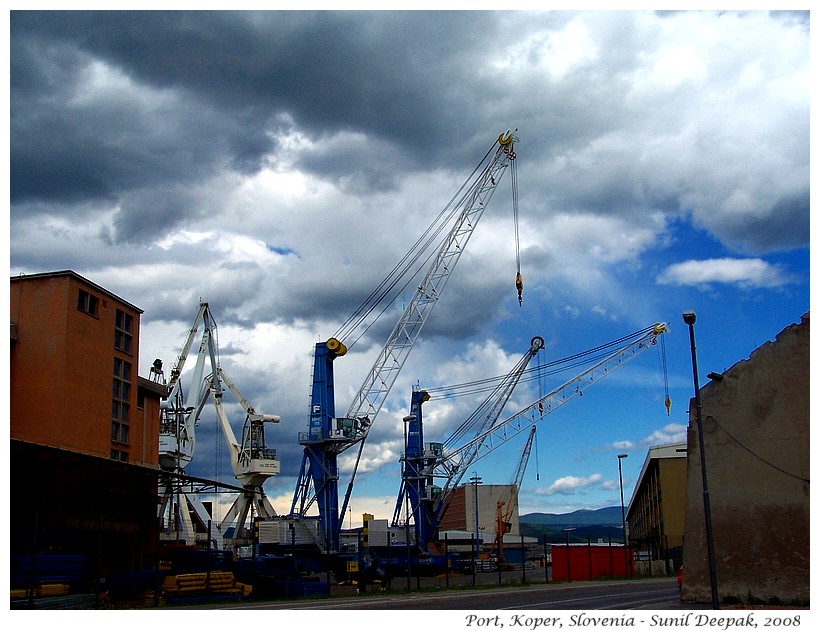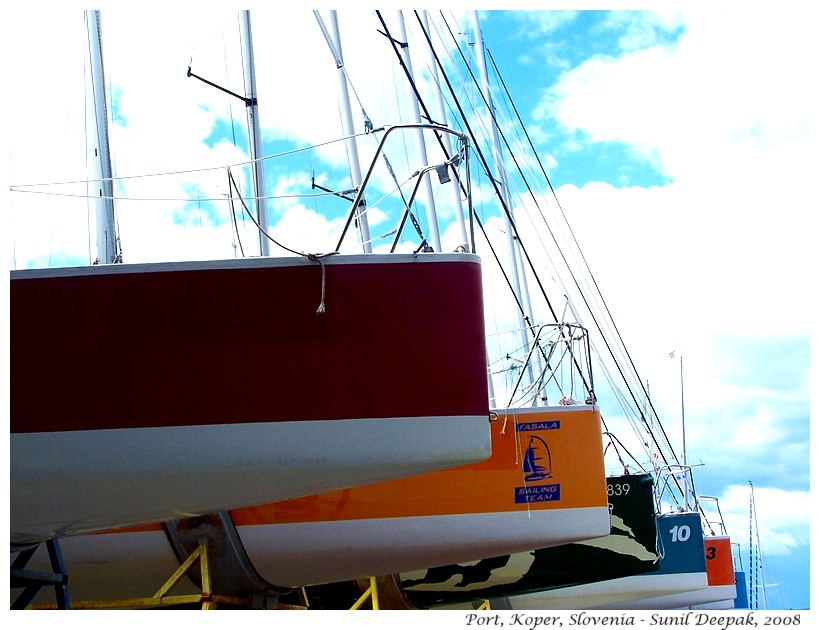 Koper, Slovenia: If you have a background of the sea and a sky covered with clouds, even the cranes and the machines can look beautiful.
कोपेर, स्लोवेनियाः सागर तथा बादलों से ढके आकाश की पृष्ठभूमि हो तो क्रेन तथा मशीनें भी सुन्दर लग सकती हैं!
Capodistria, Slovenia: Se hai uno sfondo di mare e del cielo coperto dalle nuvole, anche i gru e le macchine possono sembrare belle.
***