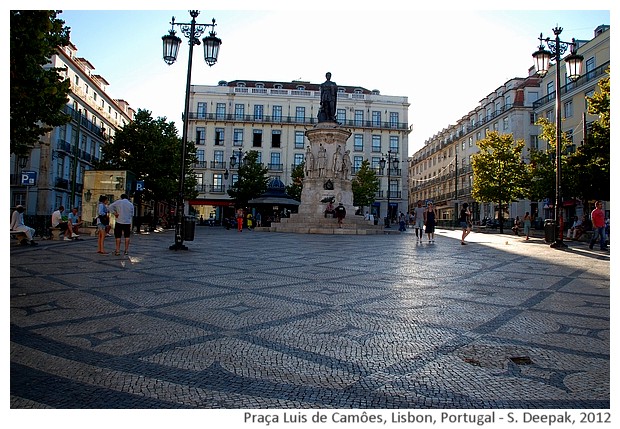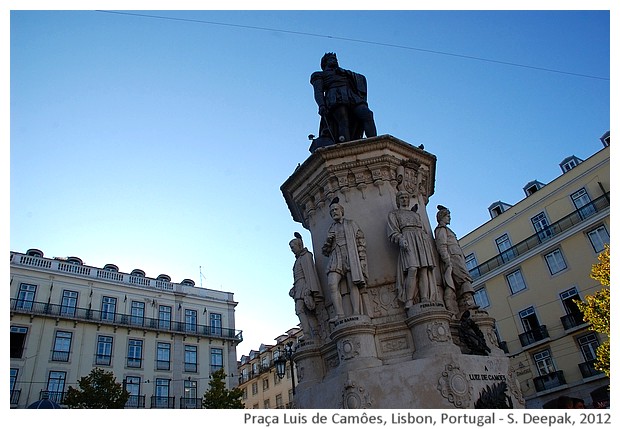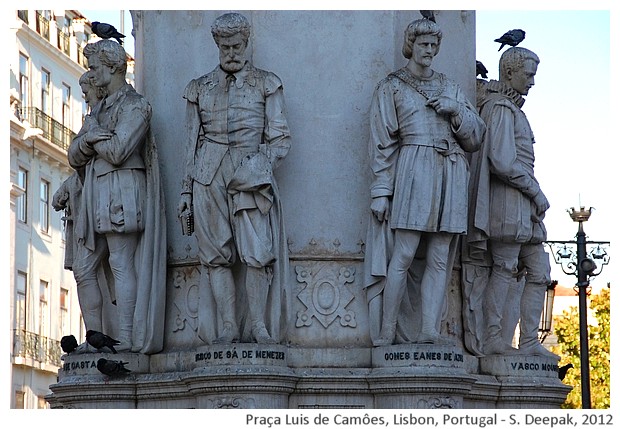 Lisbon, Portugal: There are different ways to honour the people who serve their country, including putting up their statues in public places. Today's images have Luis de Camôes square of Lisbon with statues of persons honoured by their city.
लिसबोआ, पुर्तगालः देश की सेवा करने वालों को मेडल देने के कई तरीके हैं, जैसे कि सावर्जनिक स्थान पर उनकी मूर्ती लगायी जाये. आज की तस्वीरों में लिसबोआ के लुईस दे कामोन्स स्कावायर से देश की सेवा करने वालों की मूर्तियाँ.
Lisbona, Portogallo: Vi sono diversi modi di onorare le persone che servono il loro paese, compreso mettere le loro statue negli spazi pubblici. Le immagini di oggi sono dalla piazza Luis de Camôes di Lisbona con le statue delle persone onorate dalla loro città.
***