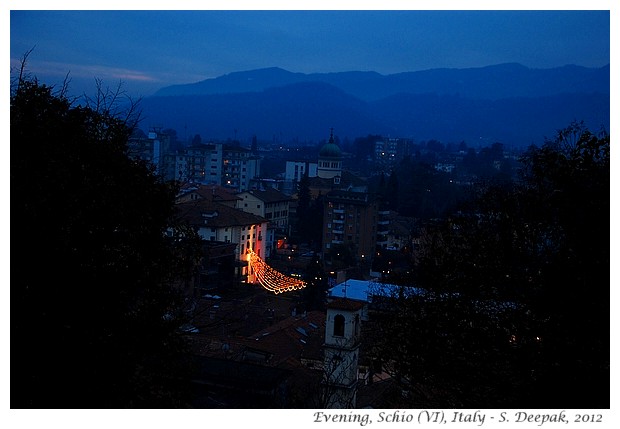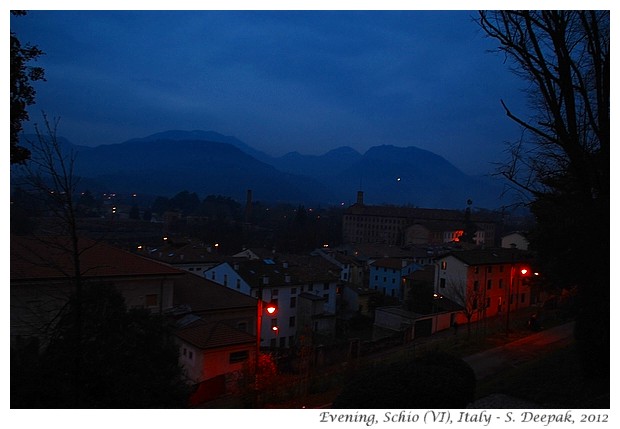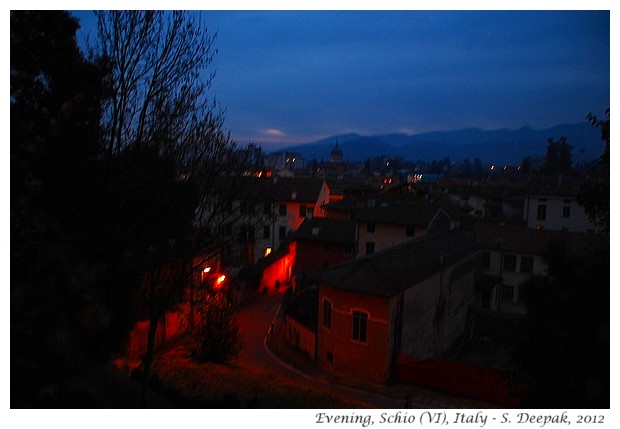 Schio, Italy: Today's images are searching for that elusive moment when evening meets the night. A moment earlier, in the sky, light and darkness are mixed like tea and milk. A moment later it becomes tea without milk.
स्कियो, इटलीः आज की तस्वीरों में उस भ्राँतीजनक क्षण की खोज है जब संध्या रात्री से मिलती है. एक पल पहले आसमान में अँधेरा और रोशनी चाय में दूध की तरह मिले होते हैं. दूसरे ही पल में चाय बिना दूध की हो जाती है.
Schio, Italia: Le immagini di oggi sono la ricerca di quell'attimo sfuggente quando la sera incontra la notte. Un attimo prima, nel cielo la luce si mescola al buio, come il thé con latte. Un attimo dopo il thé resta senza latte.
***