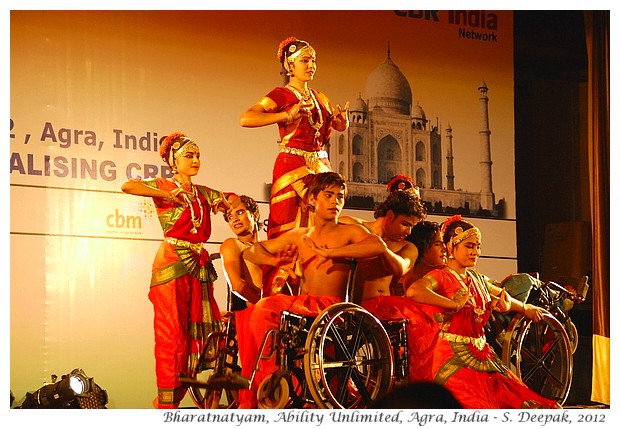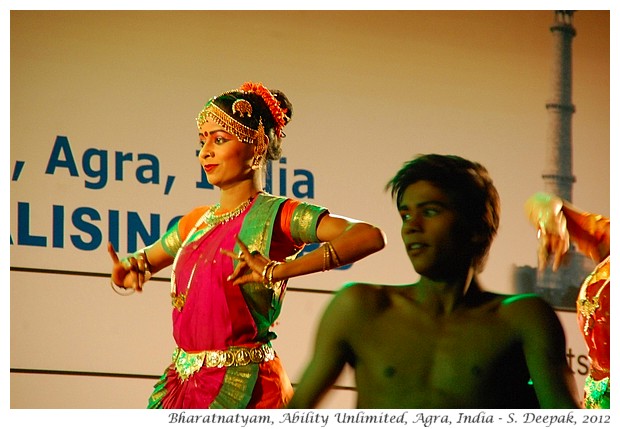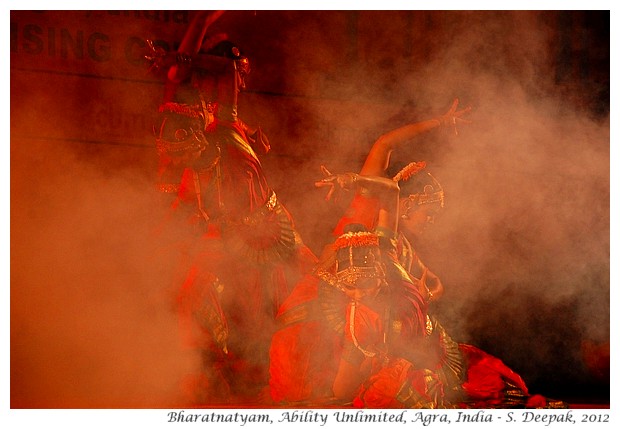 Agra, India: Today's images have Bharatnatyam dancing students of "
Ability Unlimited
" at the inauguration of an international conference on the theme of disability.
आगरा, भारतः आज की तस्वीरों में विकलाँगता के विषय पर हुई एक अंतरराष्ट्रीय कान्फ्रैंस से "
एबिलिटी अनलिमिटिड
" के छात्रों द्वारा किया भरतनाट्यम नृत्य है.
Agra, India: Le immagini di oggi hanno la danza Bharatnatyam esguita dagli studenti dell'associazione "
Ability Unlimited
" durante l'inaugurazione di una conferenza internazionale sul tema della disabilità.
***