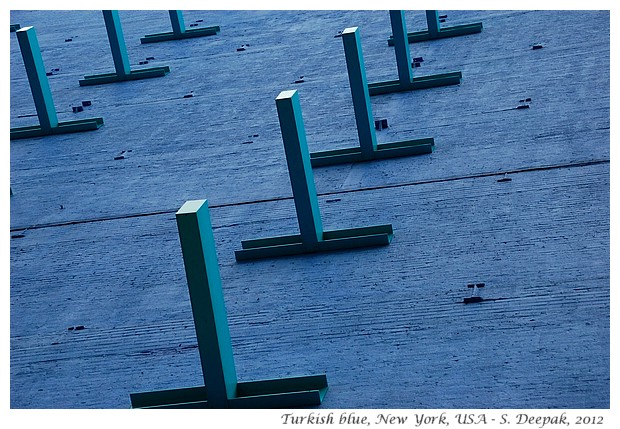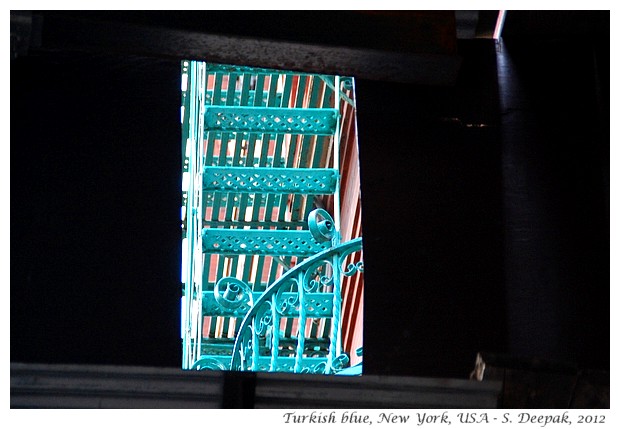 USA: While visiting a new city, I like choosing a colour, then I try to identify all things of that colour and click their pictures. Today's images are from such an exercise done during a journey in USA last year, when I had selected turkish blue colour.
अमरीकाः किसी नये शहर में घूमते समय, मुझे कोई एक रंग चुनना और उस रंग की हर वस्तु को खोजना तथा उसकी तस्वीर खींचने का शौक है. आज की तस्वीरों में मेरी पिछले वर्ष की अमरीका यात्रा से इसी खेल को खेलते हुए फ़िरोज़ी रंग की तीन तस्वीरें प्रस्तुत हैं.
America: Quando visito una città nuova, mi piace scegliere un colore e poi cerco di identificare ogni cosa di quel colore e di scattare la sua foto. Le immagini di oggi sono da un esercizio simile svolto durante la mia visita in America l'anno scorso, quando avevo scelto il colore turchese.
***