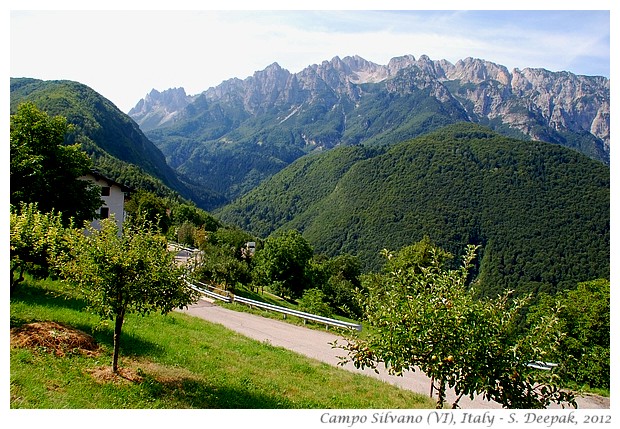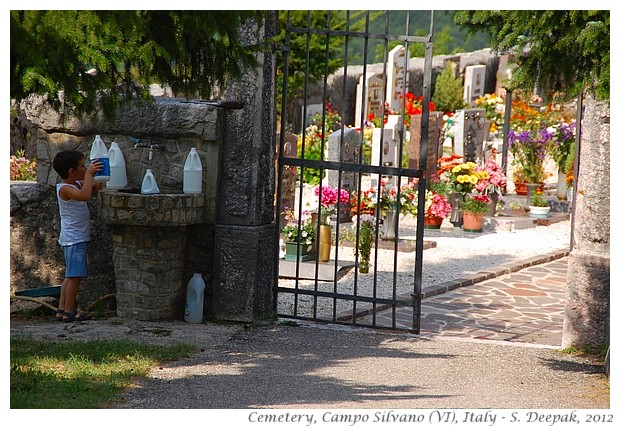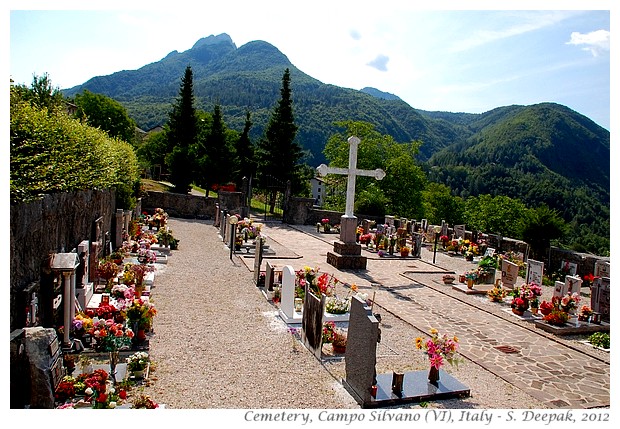 Campo Silvano (VI), Italy: The tiny village in the middle of Alps mountains and its cemetery full of flowers. For the everlasting sleep, what other place can be better than this?
काम्पो सिल्वानो, इटलीः एल्पस के पहाड़ों के बीच बसा छोटा सा गाँव और वहाँ का फ़ूलों से भरा कब्रिस्तान. चिरनिन्द्रा के लिए इससे से बेहतर अन्य कौन सी जगह हो सकती है?
Campo Silvano (VI), Italia: Il piccolo villaggio circondato dalle Alpi e il suo cimitero pieno di fiori. Per il sonno eterno, quale altro luogo può essere meglio di questo?
***