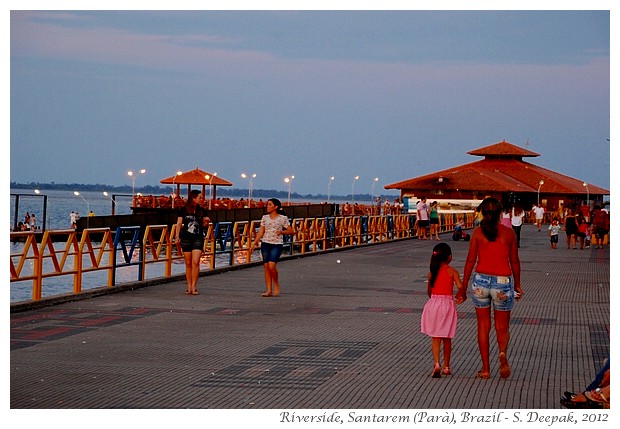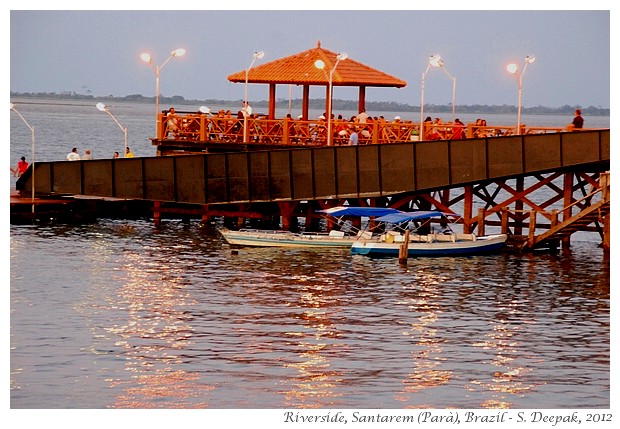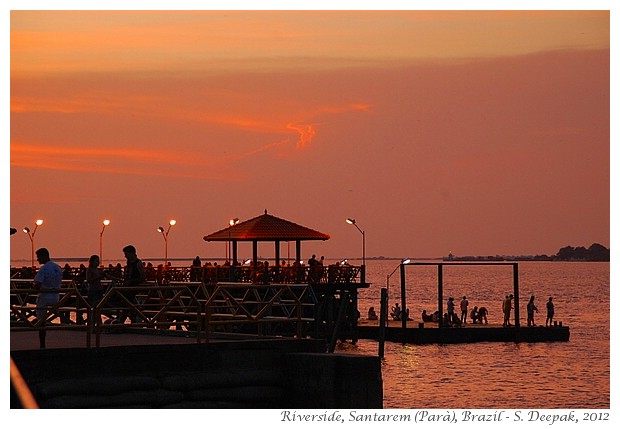 Santarem, Brazil: The cool breeze of evening, bewitching light of sundown, sitting with feet hanging in the water, chatting with friends and a cold beer ... heaven!
सँतारेन, ब्राज़ीलः संध्या की भीनी हवा, सूर्यास्त की मनमोहक रोशनी, पानी में पैर लटका कर बैठना, मित्रों से गप्पबाजी और ठँडी बियर ... स्वर्ग!
Santarem, Brasile: La brezza fresca della sera, la luce incantevole del tramonto, seduti con le gambe nell'acqua, chiacchierando con gli amici e una birra fresca ... il paradiso!
***