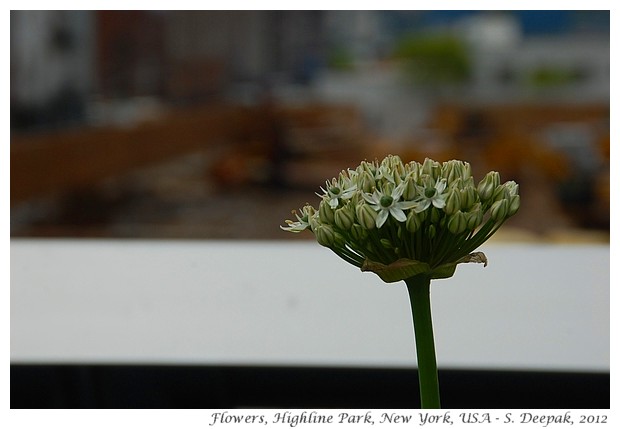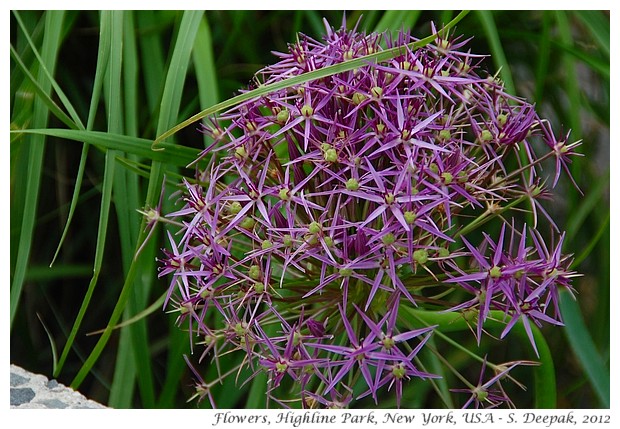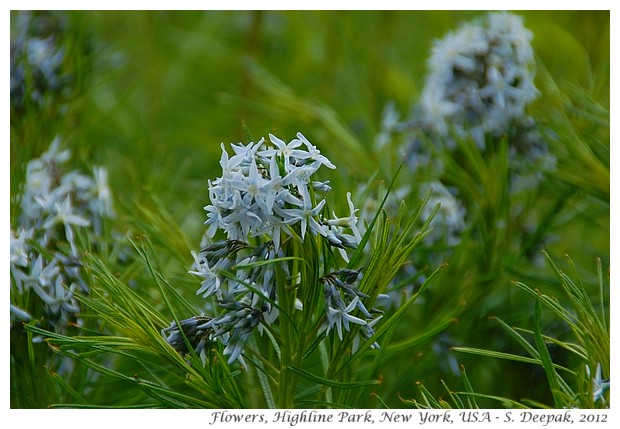 New York, USA: Highline park made on an old railway line is very beautiful. If you ever go to New York, don't forget to visit it. Today's images have three flowers from that park, that are different but share a common star-shape. So which one of the star flowers you like most?
न्यूयोर्क, अमरीकाः पुरानी रेलवे लाईन पर बना हाईलाइन पार्क बहुत सुन्दर है. न्यूयोर्क जाईयेगा तो वहाँ जाना मत भूलियेगा. आज की तस्वीरों में वहीं से तीन तरह के फ़ूल जो भिन्न हैं लेकिन तीनों में तारों का आकार दिखता है. कहिये आप को कौन सा तारा फ़ूल पसन्द आया?
Nuova York, Stati Uniti: Il giardini Highline costruiti su una vecchia e dismessa linea ferroviaria sono molto belli. Se siete a New York, non dimenticate di visitarli. Le immagini di oggi hanno tre tipi di fiori da quei giardini, che sono diversi ma hanno in comune una forma che somiglia le stelle. Allora quale di questi fiori-stella vi piace di più?
***