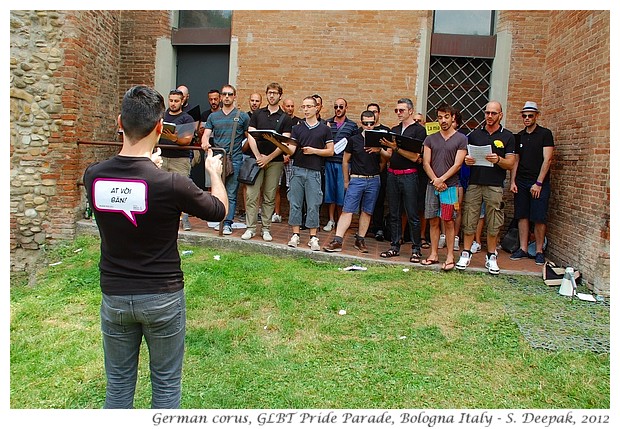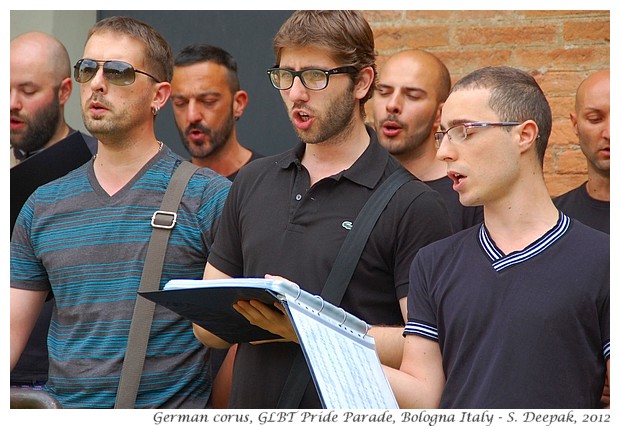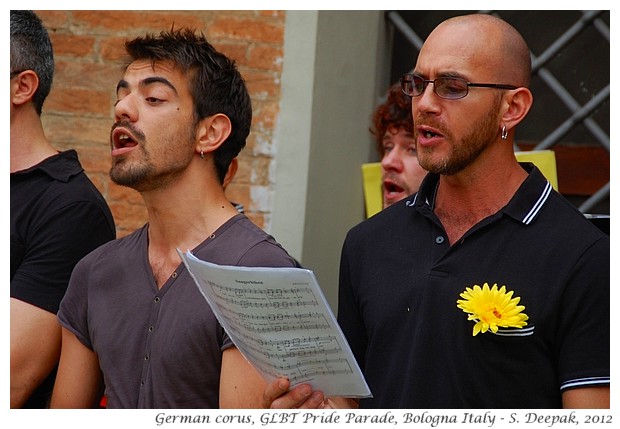 Bologna, Italy: In the western chorus singing, singers are grouped according to the tone of their voices, and the final experience of the music is created by mixing different tones and melodies. Today's images have an all male chorus from Germany.
बोलोनिया, इटलीः पश्चिमी समूह गान में हर गायक की आवाज़ को उसके सुर के हिसाब से संगीत वाद्य की तरह समूह में जगह मिलती है और विभिन्न सुरों और धुनों की आवाज़ो के सम्मिश्रण से संगीत अनुभव बनता है. आज की तस्वीरों में एक जर्मन पुरुष समूह गान गुट.
Bologna, Italia: Nel sistema occidentale del canto dei cori, i cantanti sono raggruppati secondo il tono delle loro voci, e l'esperienza finale della musica è creato mescolando i diversi toni e le diverse melodie. Le immagini di oggi hanno un coro maschile dalla Germania.
***