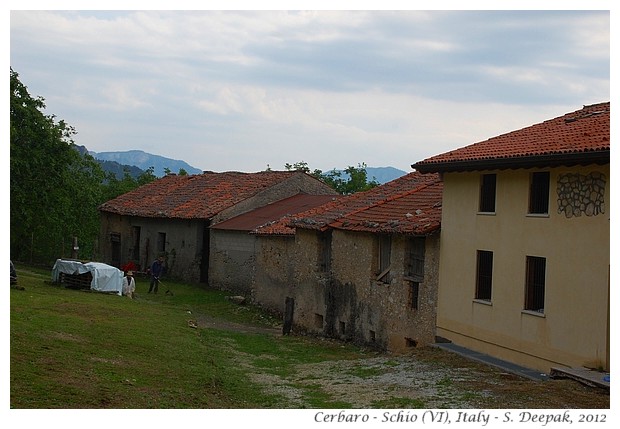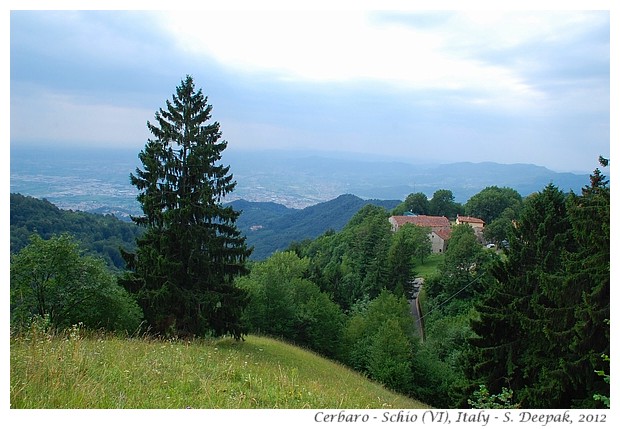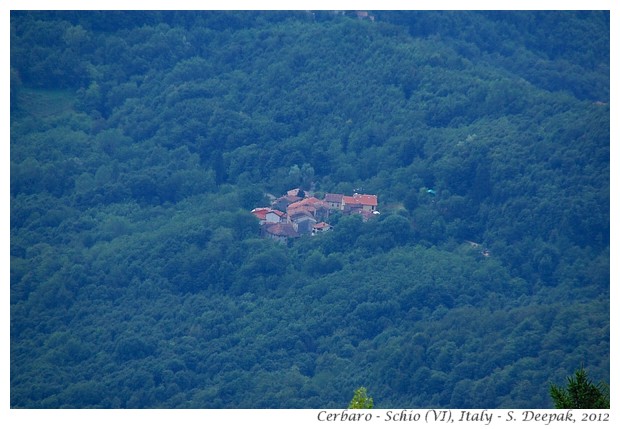 Schio, Italy: That day our aim was to go to Novegno mountain but on the way we had taken a wrong road and finally ended in a village called Cerbaro. In the village people were busy in their daily work. We had parked our car and taken a path going up the mountain. From the top, the village surrounded by greenery, looked beautiful.
स्कियो, इटलीः उस दिन हम नोवेन्यो पहाड़ की ओर निकले थे पर रास्ते में किसी गलत सड़क पर मुड़ गये थे और अंत में चेरबारो नाम के गाँव में पहुँचे. गाँव में लोग काम में लगे थे. हमने गाड़ी को पार्क किया और ऊपर जाती एक पगडँडी पर निकल पड़े. ऊपर से हरियाली से घिरा गाँव बहुत सुन्दर लग रहा था.
Schio, Italia: Quel giorno volevano andare verso monte Novegno ma avevamo sbagliato la strada e alla fine eravamo finiti in un villaggio, Cerbaro. Nel villaggio, la gente era impegnata nei lavori quotidiani. Avevamo parcheggiato la macchina e preso un sentiero che andava sulla montagna. Da sopra, il villaggio, circondato dal verde, era bellissimo.
***