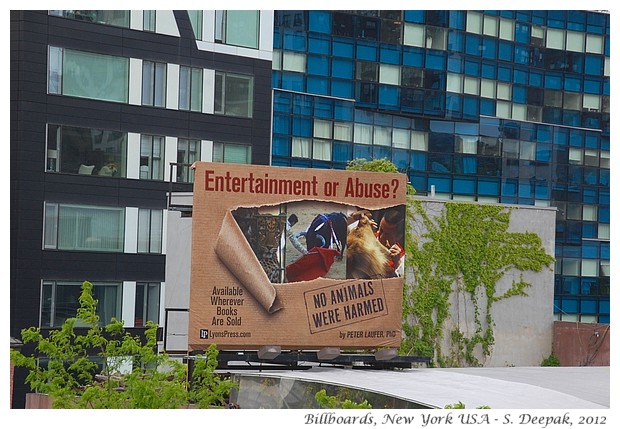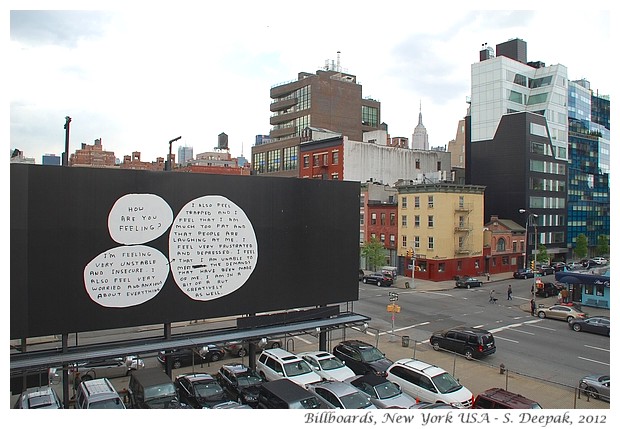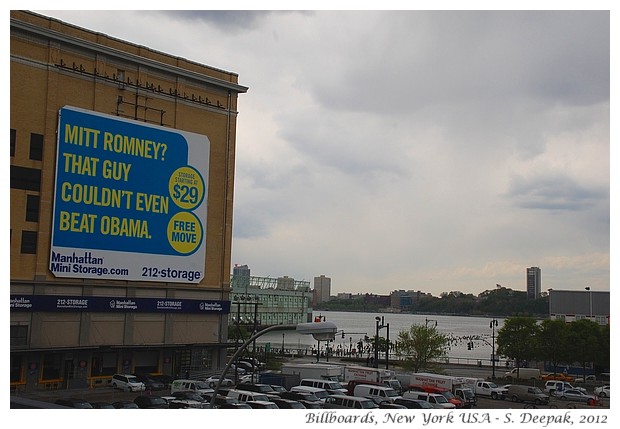 New York, USA: Cities are not just concrete, bricks, roads and houses, they are live spaces that talk to you. Today's images have some messages from that live space.
न्यू योर्क, अमरीकाः शहर केवल कँक्रीट, ईँटें, सड़कें और घर नहीं, जीवित जगहें हैं जो आप के कानों में कुछ न कुछ कहती रहती हैं. आज की तस्वीरों में इन्हीं जीवित जगहों के कुछ सँदेश.
Nuova York, Stati Uniti: Le città non sono soltanto cemento, mattoni, strade e case, ma sono degli spazi vivi che parlano con te. Le immagini di oggi hanno alcuni messaggi da questo spazio vivo.
***