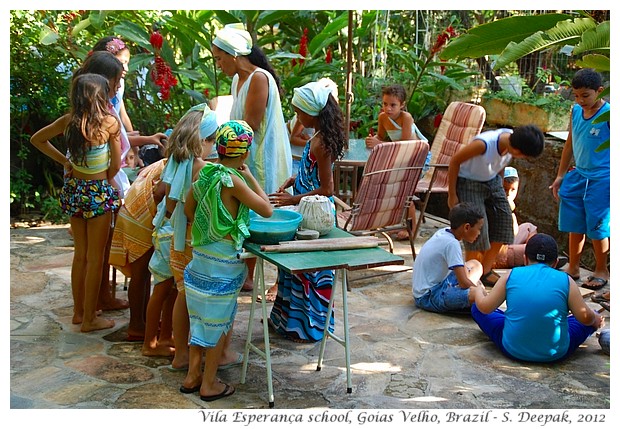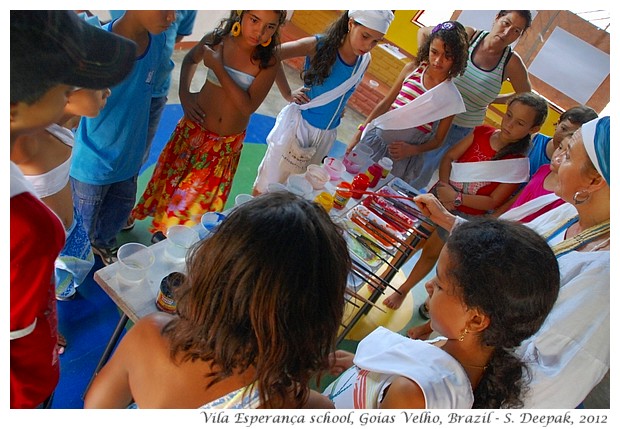 Goias Velho, Brazil: I am leaving today for a three weeks travel to Brazil. On this occasion, today I have three pictures from my last year's journey to Brazil, that have children at an art class in a school.
गोयास वेल्यो, ब्राज़ीलः आज से मेरी तीन सप्ताह की ब्राज़ील यात्रा प्रारम्भ हो रही है. इस मौके पर आज पिछले वर्ष की मेरी ब्राज़ील यात्रा से एक स्कूल के बच्चों की कला कक्षा से तीन तस्वीरें प्रस्तुत है.
Goias Velho, Brasile: Oggi devo partire per un viaggio di tre settimane in Brasile. In questa occasione, le foto di oggi sono dal mio viaggio in Brasile nel 2011, con i bambini nelle classi di arte e ricreazione in una scuola.
***