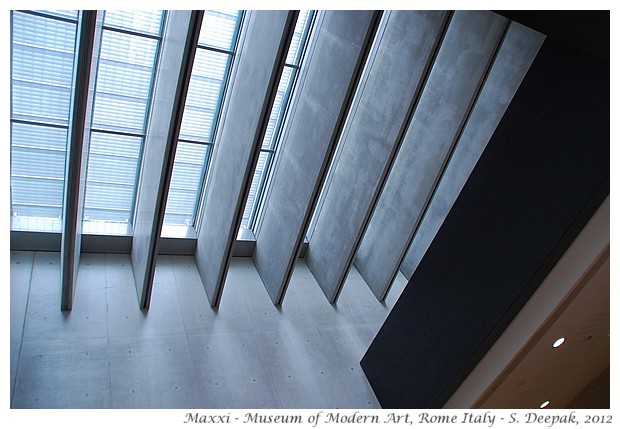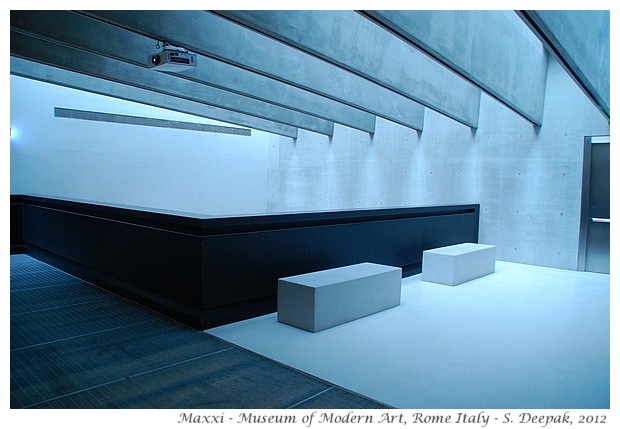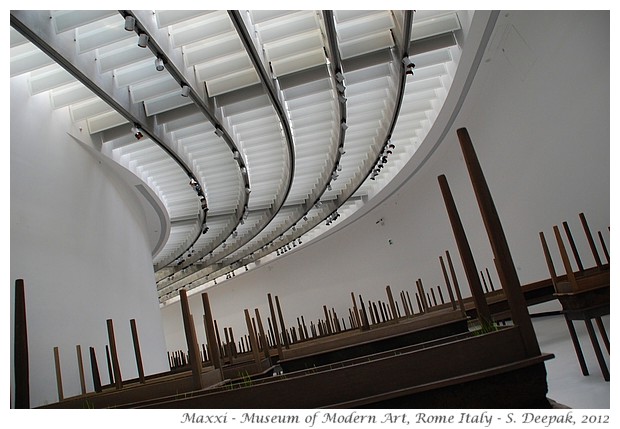 Rome, Italy: Geometrical shapes surround all our lives, geometry is hidden in every object of daily use, but the geometry of shapes in Maxxi, museum of modern art in Rome, with the chiaroscuro of light and darkness, makes a particular impression on the mind.
रोम, इटलीः वैसे तो हमारा सारा जीवन ही ज्यामितीय आकारों से घिरा हैं, प्रतिदिन उपयोग की हर वस्तु में ज्यामिति छुपी है लेकिन आधुनिक कला संग्रहालय मेक्सी आकारों की ज्यामिति, रोशनी और अँधेरे से मिल कर मन पर एक अनोखा प्रभाव बनाती है.
Roma, Italia: Le forme geometriche circondano le nostre vite, geometria è nascosta in ogni oggetto dell'uso quotidiano, ma la geometria delle forme di Maxxi, il museo d'arte moderna a Roma, con il chiaroscuro di luce e ombre, lascia una particolare impressione sulla mente.