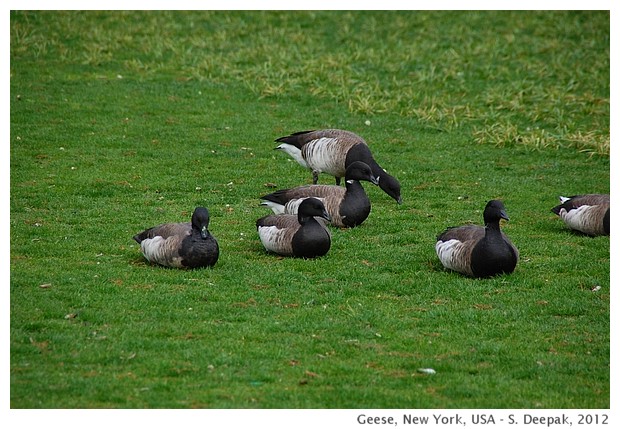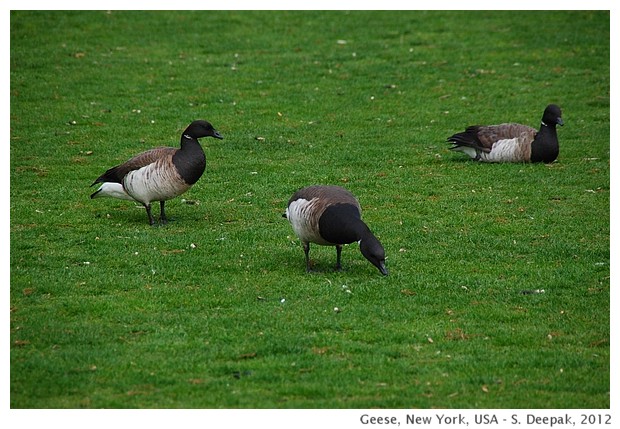 New York, USA: It was a pleasant surprise to see a small group of geece in black, brown and white colours in a small park surrounded by skyscrappers, close to the sea.
नयू योर्क, अमरीकाः समुद्र तट के पास गगनचुम्बी भवनों के बीच एक छोटे से बाग में अचानक काले भूरे और सफ़ेद रंग की बतखों का एक छोटा सा झुँड देख कर सुखद आश्चर्य हुआ.
New York, USA: Era una piacevole sorpresa vedere un piccolo gruppo di oche con colori che variavano da nero, al marrone e bianco, in un piccolo parco circondato dai grattacieli vicino al mare.
***