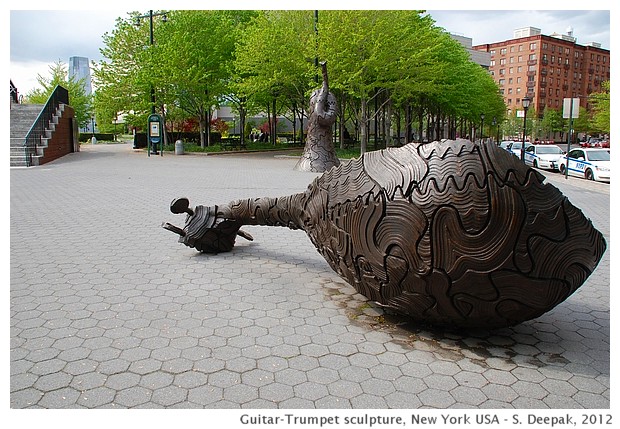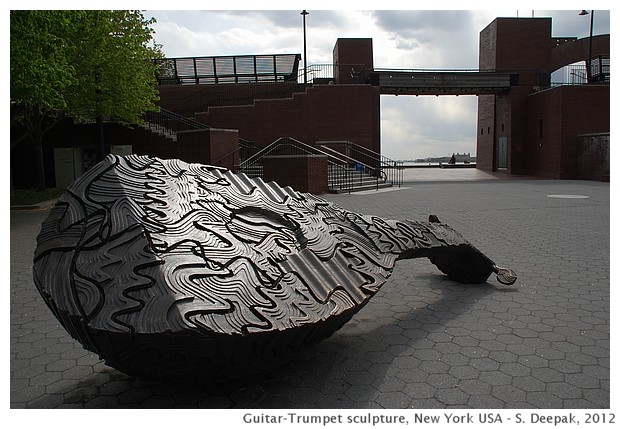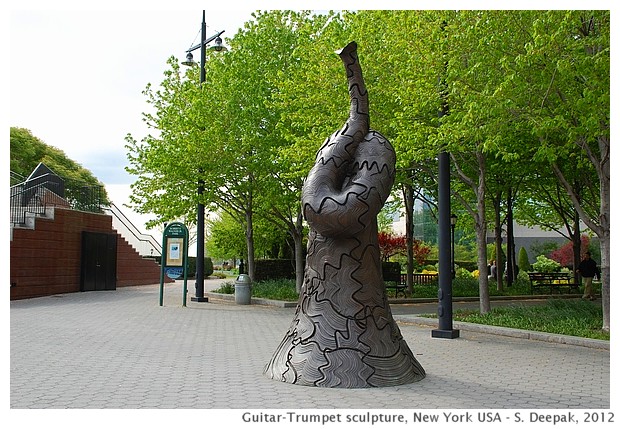 New York, USA: Near Wagner park in Esplanade, I saw the giant metal sculptures by the British sculptor Tony Cragg that has a giant guitar and a trumpet. The sculpture made me think of two lovers, pining for each other, so close and yet so far.
नयू योर्क, अमरीकाः एसप्लेनेड में वागनर पार्क के पास ब्रिटिश कलाकार तोनी करेग्ग की बनायी धातू की विशालकाय कलाकृतियाँ हैं जिनमें गिटार और भोंपू बने हैं. उन्हें देख कर लगा जैसे दो विरह में तड़पते बिछुड़े हुए प्रेमी हों जो पास हो कर भी बहुत दूर हैं.
Nuova York, Stati Uniti: Vicino al parco Wagner in Esplanade, ho visto le sculture giganti di metallo, creazioni dello scultore inglese Tony Cragg, con una chitarra e una tromba. La scultura mi ha fatto pensare a due amanti che si struggono per il loro amore, così vicini ma ancora troppo lontani.
***