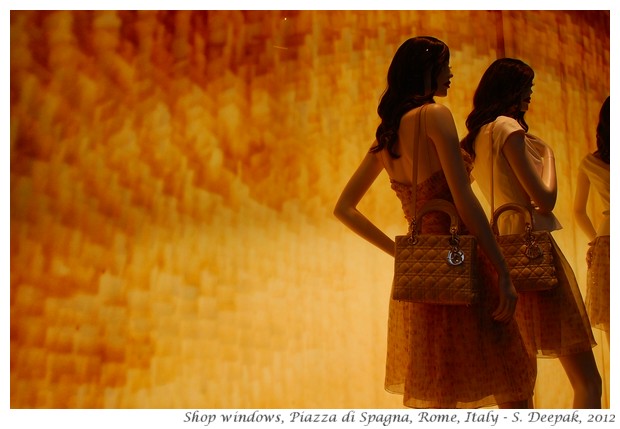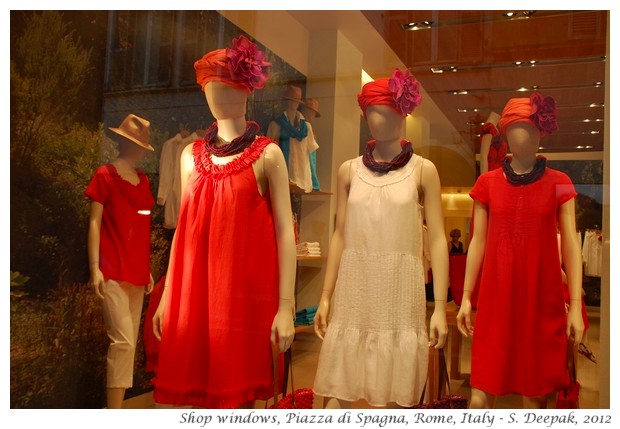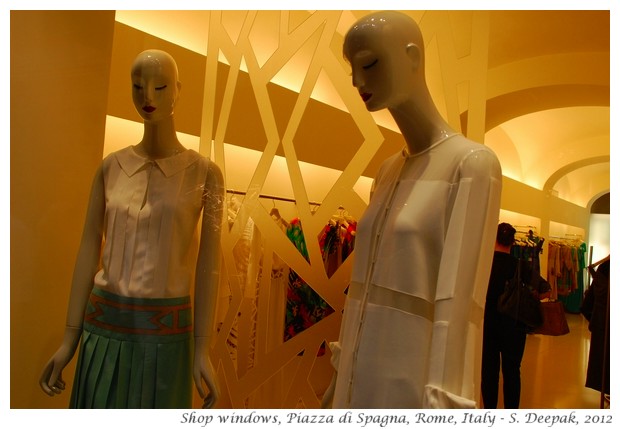 Rome, Italy: Setting up shop windows is an art. Today's images have some mannequins from shop-windows of clothes stroes.
रोम, इटलीः दुकानों की खिड़कियों को सजाना भी कला है. आज की तस्वीरों में कुछ वस्त्र बेचने वाली दुकानों की खिड़कियों में सजी मूर्तियाँ.
Roma, Italia: Allestire vetrine è un'arte. Le immagini di oggi hanno alcuni manichini dalle vetrine dei negozi che vendono vestiti.
***