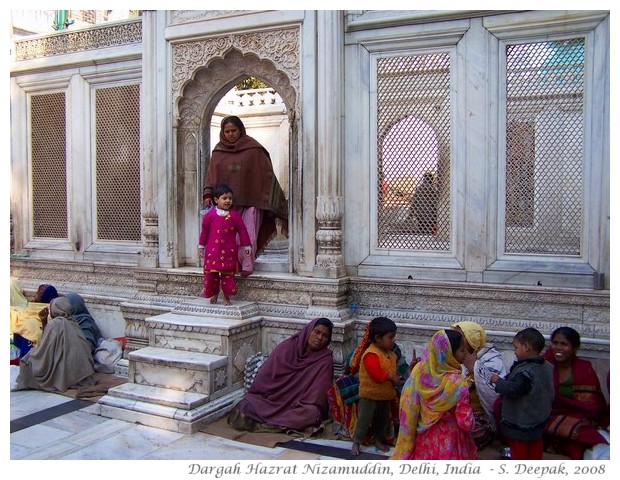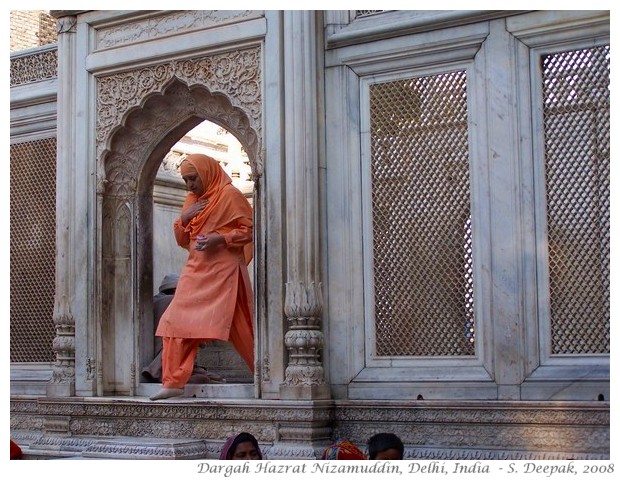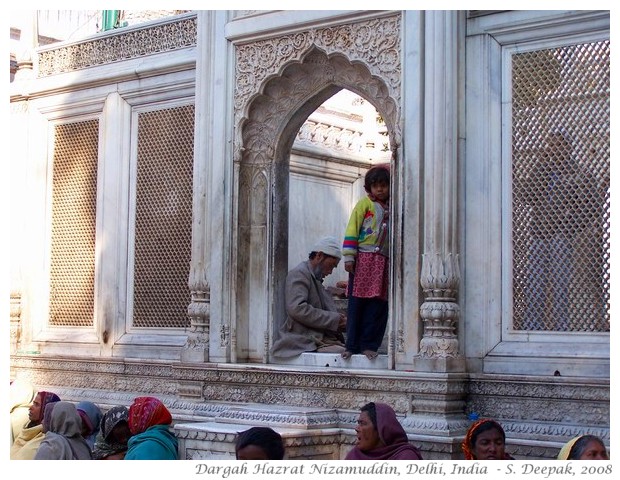 Delhi, India: Sit near the entrance of the saint's shrine and watch the people entering, what would you see on their faces? Most people will show the hope of getting their wishes fulfilled, the hope of getting relief from problems and pain. These images are from the shrine of Hazrat Nizamuddin Chisti.
दिल्ली, भारतः दरगाह के दरवाज़े के पास बैठिये और अन्दर घुसने वाले लोगों के चेहरों से उनके मन के भाव भाँपने की कोशिश कीजिये, क्या मिलेगा? अधिकतर लोगों के चेहरों पर मन की मुराद पूरी होने की आशा दिखेगी, दुख और पीड़ा से मुक्ती की उम्मीद दिखेगी. यह तस्वीरें हज़रत निज़ामुद्दीन चिश्ती की दरगाह से हैं.
Delhi, India: Se ti siedi vicino all'entrata del santuario e guardi le persone che entrano, cosa vedrai sulle loro facce? La maggior parte delle persone mostreranno la speranza che il loro desiderio sarà esaudito, la speranza di liberarsi dai loro problemi e dolori. Queste immagini sono dal santuario di Hazrat Nizamuddin Chisti.
***