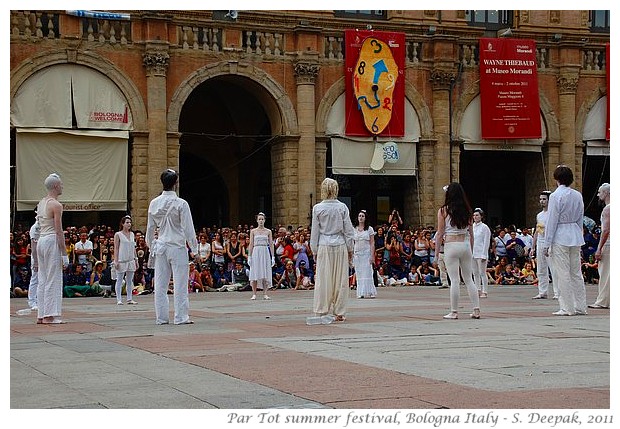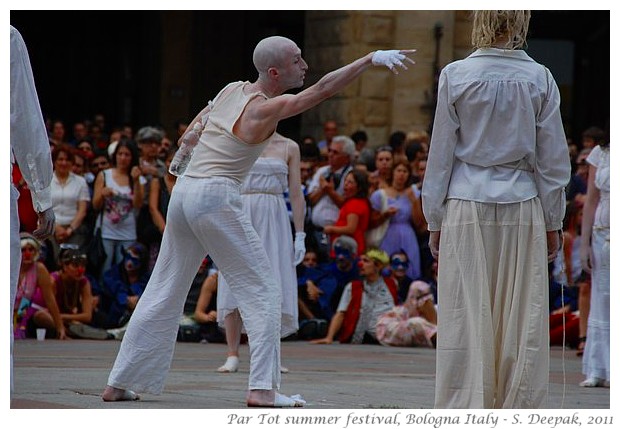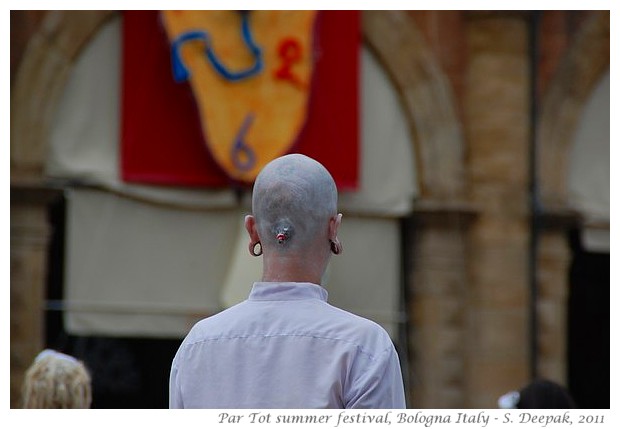 Bologna, Italy: In its different forms, I like art when it touches my deep emotions in some way. That was the reason, why I had loved the dance in today's images. In this dance people had ordinary white clothes, the make-up was simple, yet it expressed sadness in a way that had touched my heart.
बोलोनिया, इटलीः विभिन्न रूपों में कला मुझे सबसे अधिक तब भाती है जब वह मेरे मन में दबी भावनाएँ जगाती है. इसी वजह से मुझे आज की तस्वीरों का नृत्य पसंद आया था. इस नृत्य में सामान्य श्वेत पौशाकें थीं, कोई विषेश रूप सज्जा नहीं थी, पर उदासी की संवेदना थी जो मन को छू गयी.
Bologna, Italia: Nelle sue diverse forme, mi piace l'arte quando può toccare le mie profonde emozioni. Era questo il motivo per il quale mi era piaciuta la danza nelle foto di oggi. In questa danza, avevano comuni vestiti bianchi ed erano truccati semplicemente, ma esprimeva tristezza in un modo che aveva toccato il mio cuore.
***