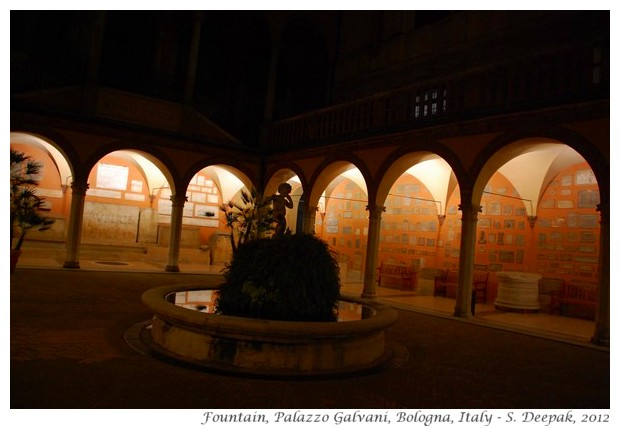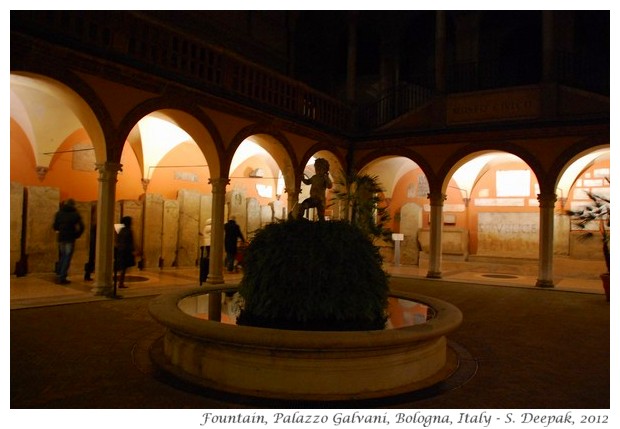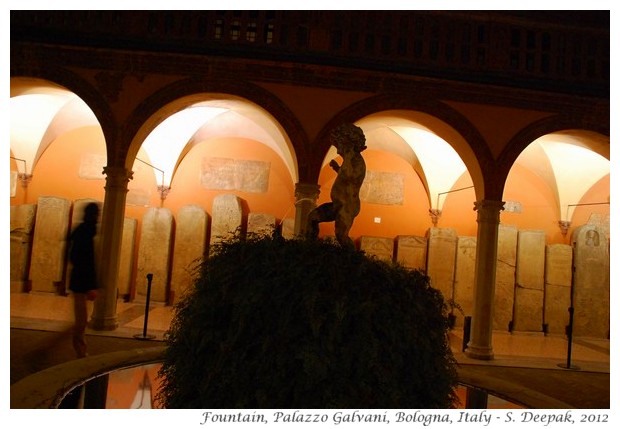 Bologna, Italy: I love this fountain in the central courtyard of 15th century house called Palazzo Galvani, belonging to the family of the famous physicist and biologist, who discovered that nerves communicate through electric current. The child playing with the water is so natural that I can almost hear him laughing.
बोलोनिया, इटलीः पंद्रहरवीं शताब्दी के गलवानी परिवार के भवन के दालान में बना यह फुव्हारा मुझे बहुत सुन्दर लगता है, इसी परिवार के थे प्रसिद्ध भौतिकी तथा जीव विज्ञान विषेशज्ञ गलवानी जिन्होंने खोज की थी कि शरीर की नसें बिजली के करंट से संचार करती हैं. पानी से खेलता यह बच्चा इतना अच्छा बना है कि मेरी कल्पना में उसके हँसने की आवाज़ सुनायी देती है.
Bologna, Italia: Amo questa fontana nel cortile interno del Palazzo Galvani del quindicesimo secolo, della famiglia del famoso fisco e biologo, il quale aveva scoperto che i nervi trasmettono la corrente elettrica. Il bimbo che gioca con l'acqua è così naturale che posso immaginare di sentire il suo ridere.
***