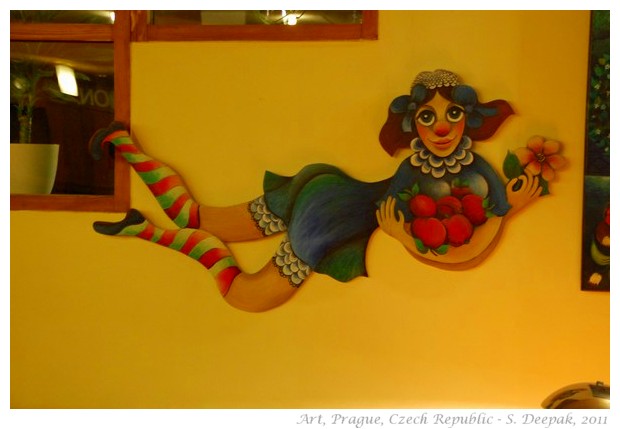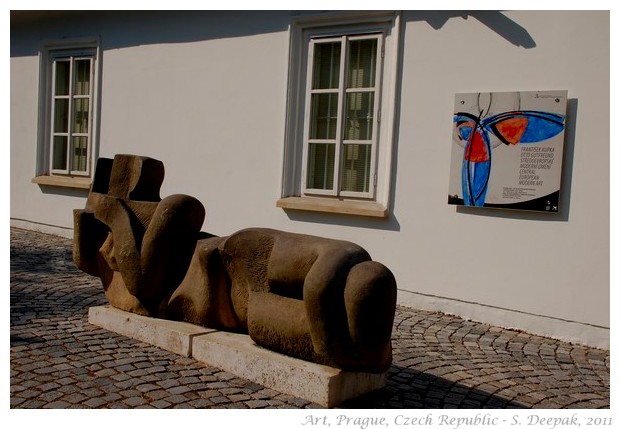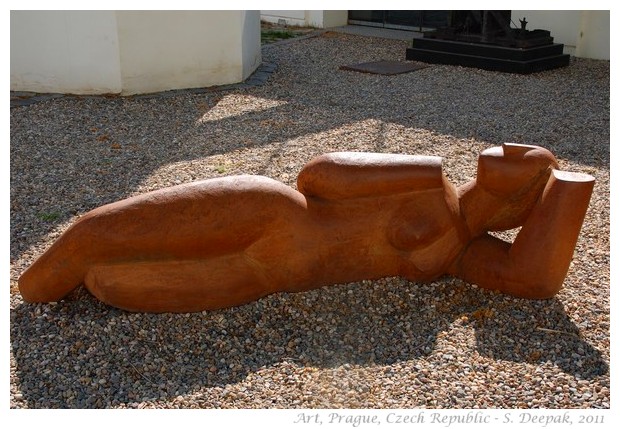 Prague, Czech Republic: Today's images have women in art. The young woman of first image seems Pippi Long Stockings of children's books. In the second sculpture, I see two women, one covering her mouth with her hand and the other lying down. The last figure seems inspired from Milo's Venus.
प्राहा, चेक गणतंत्रः आज की तस्वीरों में कला में विभिन्न नारी रूप हैं. पहली तस्वीर की युवती बच्चों की कहानी की लम्बी जुराबें पहनने वाली नायिका पिप्पी लगती है. दूसरी तस्वीर में शायद दो नारी रूप हैं, एक मुख को हाथ से ढके, दूसरी लेटी हुई. तीसरी तस्वीर की मूर्ति मिलो की भग्न वीनस से प्रभावित लगती है.
Praga, Repubblica Ceca: Il soggetto delle immagini di oggi è donne nell'arte. La ragazza della prima immagine sembra Pippi Calze Lunghe dei libri per i bambini. Nella seconda immagine, vedo due donne, una con la bocca coperta dalla mano e l'altra sdraiata. La figura della terza immagine sembra ispirata da Venere di Milo.
***