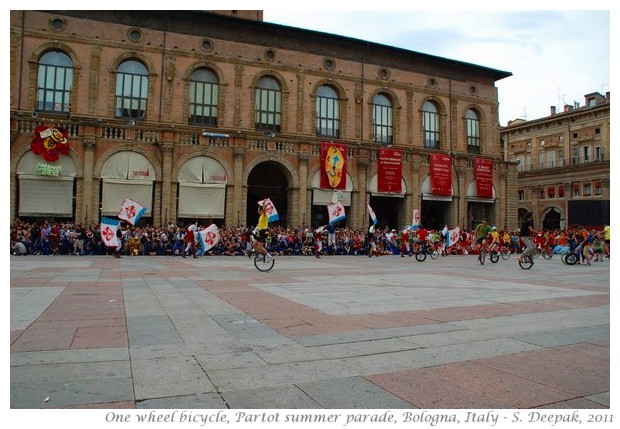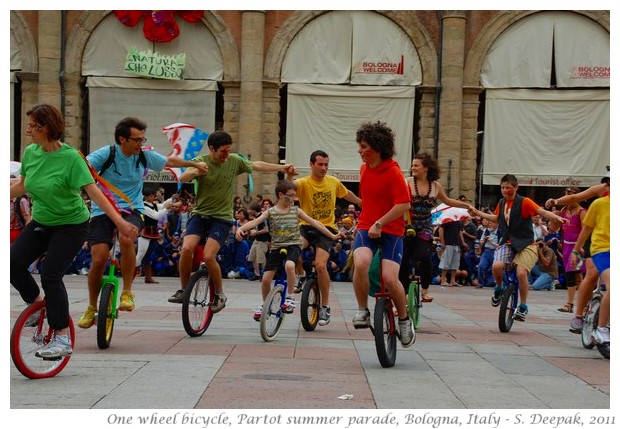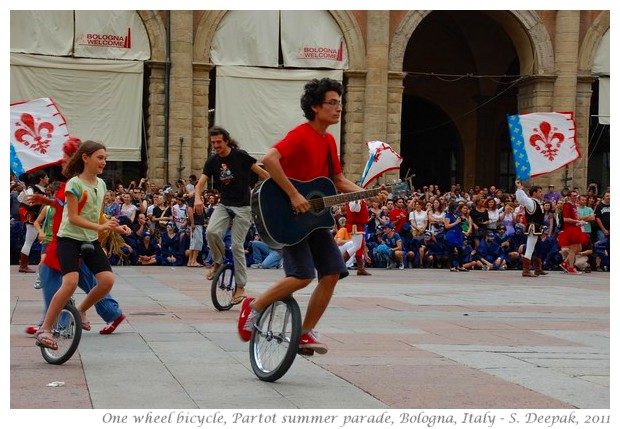 Bologna, Italy: During the summer Partot festival, the group singing and dancing on one wheel bicycles were very entertaining. Watching them, I felt that it should not be too hard to learn going on these bicycles. Even though they don't have handles or brakes, they can be carried any where without much problem.
बोलोनिया, इटलीः एक पहिये की साईकल पर गाती बजाती टोली ने ग्रीषम ऋतु समारोह में बहुत धूम मचायी थी. उनको देख कर लगा कि एक पहिये की साईकल चलाना सीखना अधिक कठिन नहीं होना चाहिये, हालाँकि उनमें न हैंडल था न ब्रेक, पर उनको साथ उठा कर कहीं भी जा सकते हैं.
Bologna, Italia: Durante la festa estiva di Par Tòt, il gruppo che cantava e ballava sulle bici con una sola ruota, era molto divertente. Mentre li guardavo, pensavo che non dovrebbe essere così difficile imparare a andare in giro con queste. Non hanno manubrio e freno, ma sono facili da trasportare ovunque.
***