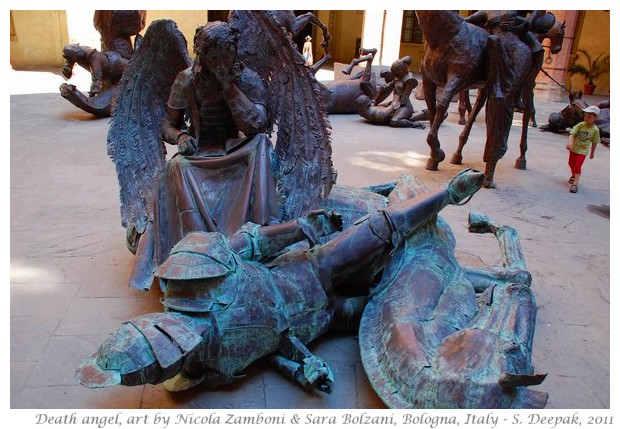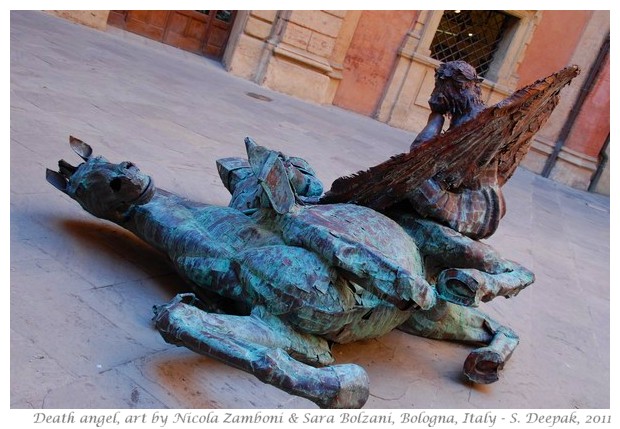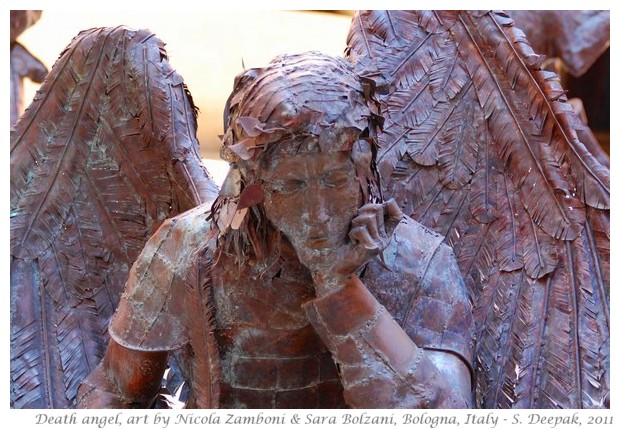 Bologna, Italy: Counting the breaths and waiting for the last breath, angel of death sitting seriously with the book of being's life, waiting to accompany the soul to the universal soul.
बोलोनिया, इटलीः साँसों की गिनती और अंतिम साँस का इन्तज़ार, गम्भीर मृत्यू दूत मानव के कर्मों की किताब को ले कर बैठा, आत्मा को परमात्मा से मिलवाने ले जाने के लिए.
Bologna, Italia: Contando i respiri e aspettando l'ultimo respiro, angelo della morte seduto serio con il libro della vita dell'essere, nell'attesa di accompagnare l'anima all'anima universale.
***