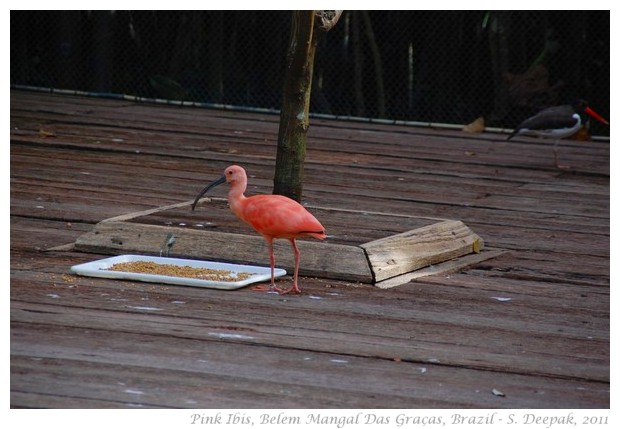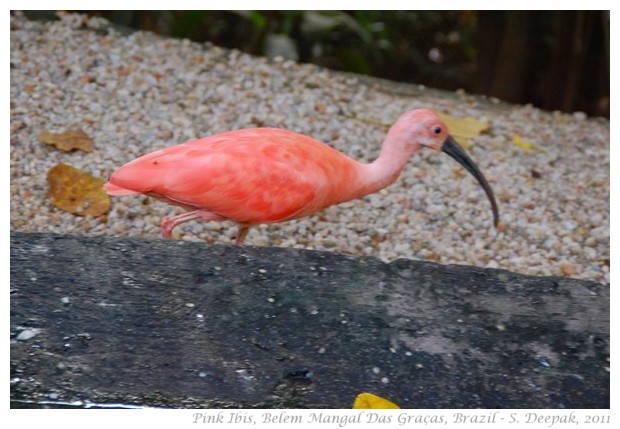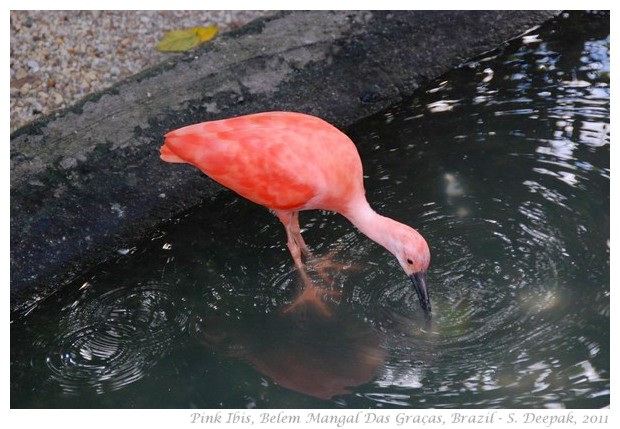 Para, Brazil: I don't like seeing birds in cages in the zoo but in some places I have seen aviariums where the cage is so big that it contains trees and plants and you can enter it to see the birds from close. Pink ibis in today's pictures are from one such aviarium.
परा, ब्राज़ीलः चिड़ियाघर में पिँजरों में बन्द पक्षी देखना मुझे अच्छा नहीं लगता पर कई जगह पर मैंने एविआरियम यानि चिड़ियाखाने देखे हैं जहाँ पिँजरा इतना बड़ा होता है कि उसके अन्दर ही पेड़ पौधे होते हैं और आप उसमें घुस कर पक्षियों को करीब से देख सकते हैं. आज की तस्वीरों के गुलाबी बुज्जे ऐसे ही एविआरियम से हैं.
Parà, Brasile: Non mi piace vedere gli uccelli chiusi nelle gabbie negli zoo ma in alcuni posti ho visto grandi aviari dove dentro hanno anche alberi e piante, e puoi entrare dentro per vedere gli uccelli da vicino. Le immagini degli ibis rosa di oggi sono da un aviario.
***