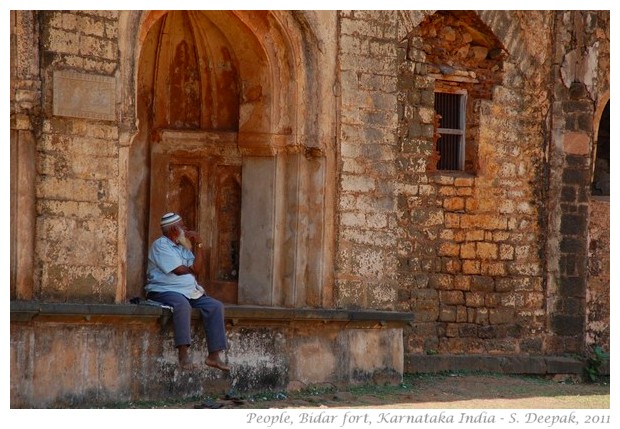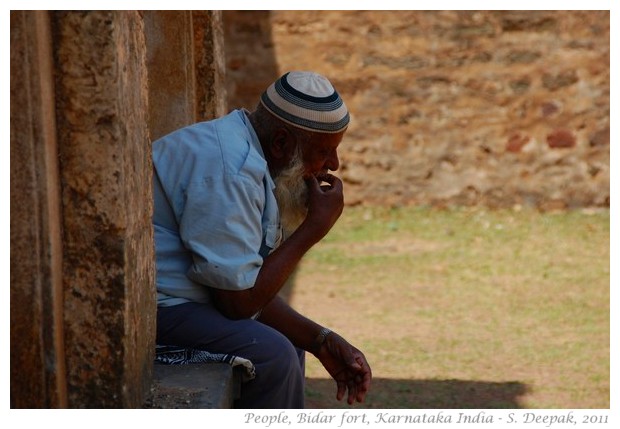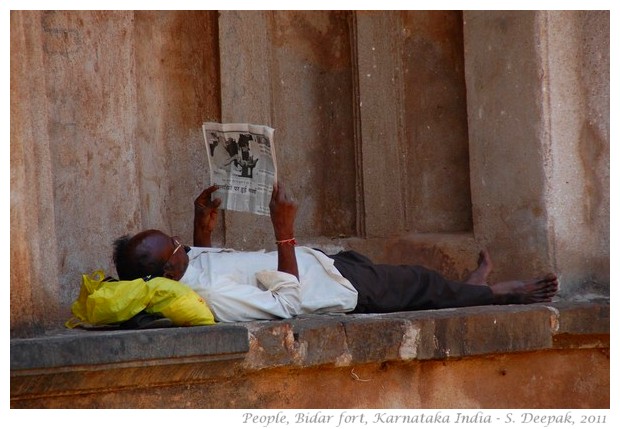 Bidar, Karnataka, India: In life's journey, we meet fellow travelers for a while and then our paths diverge. Today's images have two such persons whom I had met briefly, we talked a little, laughed together, I read his newspaper, he peered at my camera. That was it.
बिदर, कर्णाटक भारतः जीवन की यात्रा में साथ चलने वाले कुछ देर के लिए मिलते हैं फ़िर हमारी राहें अलग हो जाती हैं. आज की तस्वीरों में ऐसे ही दो लोग जिनसे छोटी सी मुलाकात हुई, कुछ बातें हुईं, थोड़ी देर साथ हँसे, हमने उनकी अखबार पढ़ी, उन्होंने हमारे कैमरे को घुमा फ़िरा कर देखा. बस.
Bidar, Karnataka, India: Durante il viaggio della vita incontriamo altri viandanti per brevi tratti e poi le nostre strade si separano. Le immagini di oggi hanno due persone con le quali avevo parlato brevemente, avevamo riso insieme, avevo letto il suo giornale e lui aveva guardato la mia macchina fotografica con curiosità. Basta.
***