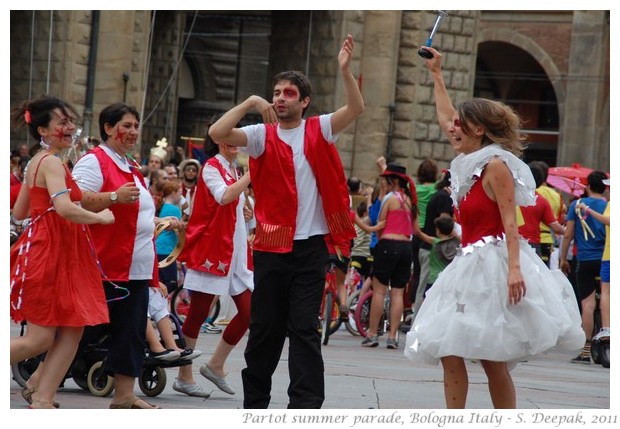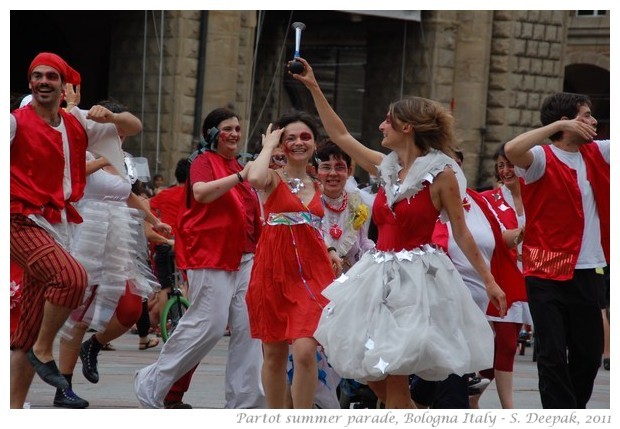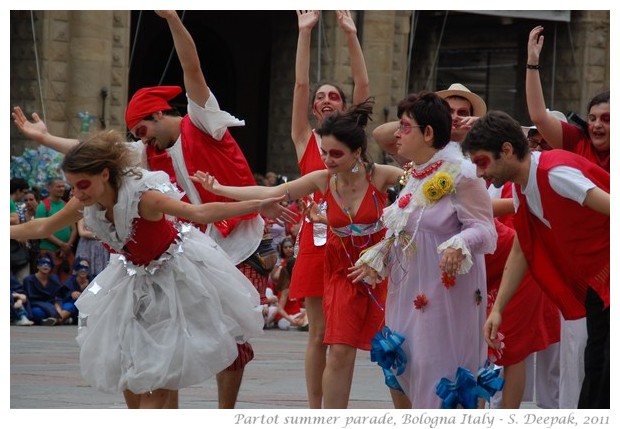 Bologna, Italy: In the Partot summer festival, disabled children and volunteers working with them, dressed in red with red designs on their faces, dancing with joy, looked wonderful.
बोलोनिया, इटलीः ग्रीष्म ऋतु समारोह में विकलाँग बच्चे और उनके साथ काम करने वाले स्वयंसेवक लाल वस्त्र पहने, चेहरे पर लाल निशान बनाये, खुशी से नाचते हुए बहुत अच्छे लग रहे थे.
Bologna, Italia: Alla parata estiva Partot, un gruppo di bambini disabili e alcuni volontari, vestiti in rosso con i disegni rossi sulle facce, che ballavano con gioia, erano molto belli.
***