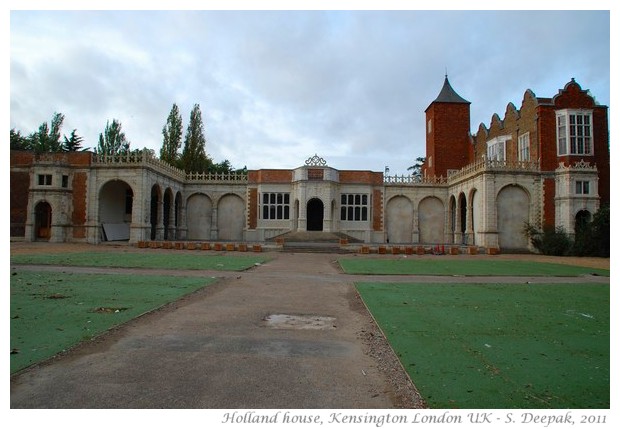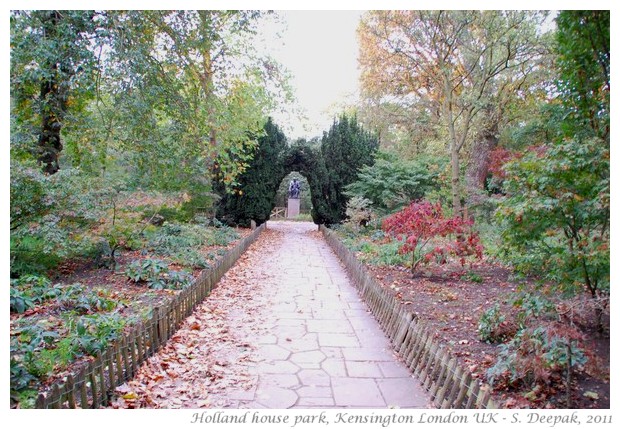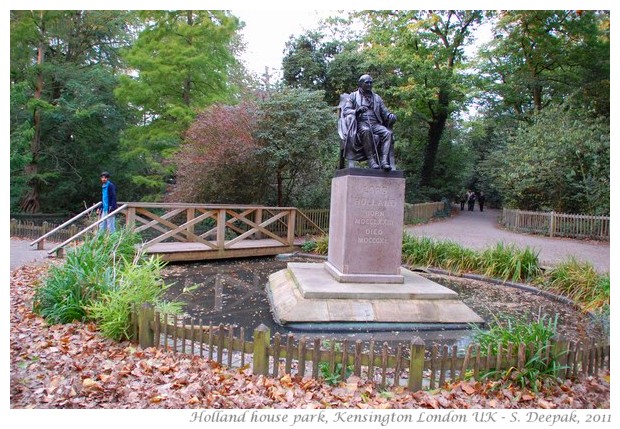 London, UK: Holland house was destroyed in the second world war and only a few parts of old building still remain. However you can see the statue of Lord Holland in its park.
लंदन, ईंग्लैंडः हालैंड हाउज़ द्वितीय महायुद्ध में नष्ट हो गया और इसके कुछ हिस्से ही बचे हैं, लेकिन उसके बाग में उसके पुराने मालिक लार्ड हालैंड की मूर्ति देख सकते हैं.
Londra, Inghilterra: La casa degli Holland era stata distrutta durante la seconda guerra mondiale e soltanto alcune parti del vecchio edificio sono rimaste. Invece potete vedere la statua di Lord Holland nel suo parco.
***