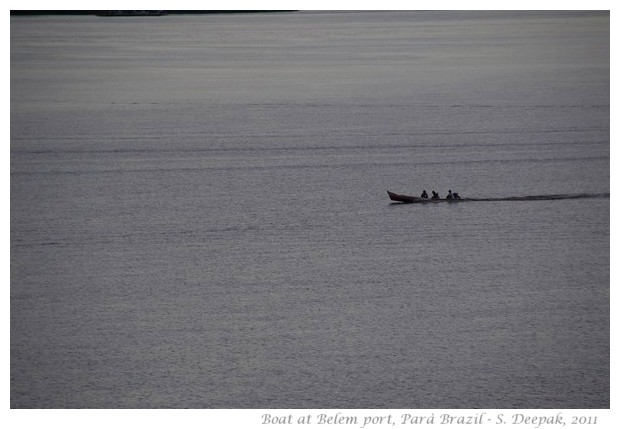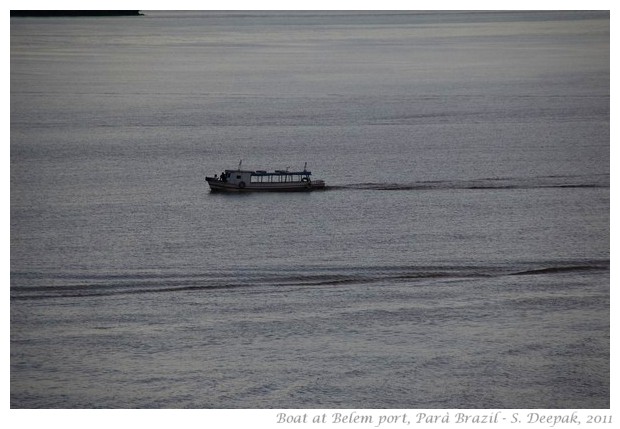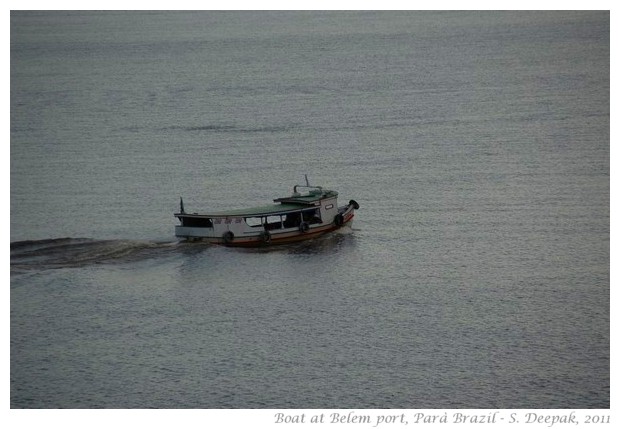 Belem, Brazil: Early morning at the port, the silver-grey colour of water and the lonely boat cleaving it .. I thought of Rabindranath Tagore's poem where he says that if no one heeds to your call go alone.
बेलेन, ब्राज़ीलः बंदरगाह पर सुबह के झुटपटे में पानी का रंग भूरी चाँदी जैसा रंग और पानी को चीरती एक नाव .. रविन्द्रनाथ टैगोर की कविता याद आ गयी, "जोदी तुमार डाक शुनेर केउ न आछे तोबी एकला चलो रे".
Belem, Brazil: Presto alla mattina al porto, il grigio argento dell'acqua e la nave solitaria che la traversa .. ho ricordato le parole del poeta Rabindranath Tagore dove lui dice se nessuno ascolta la tua chiamata, vai da solo.
***