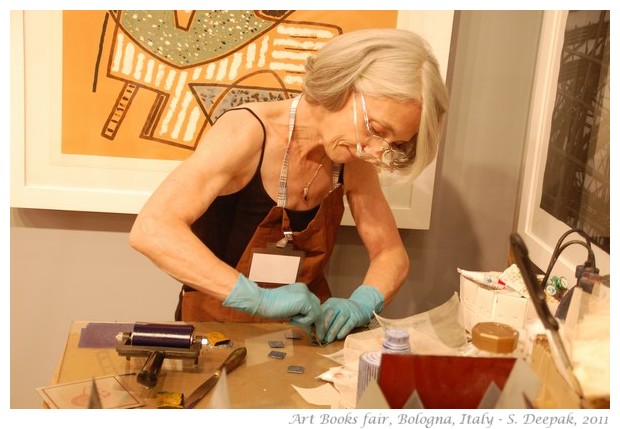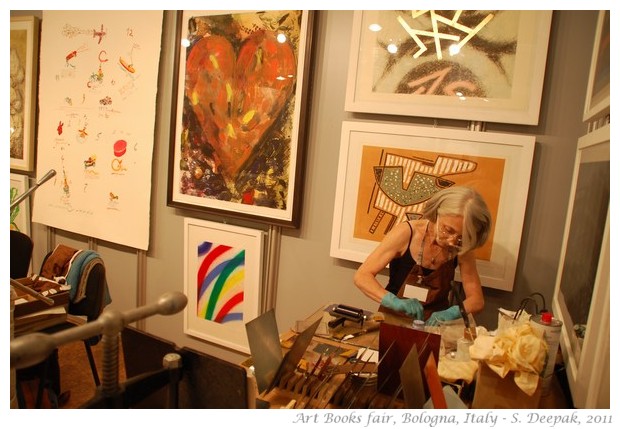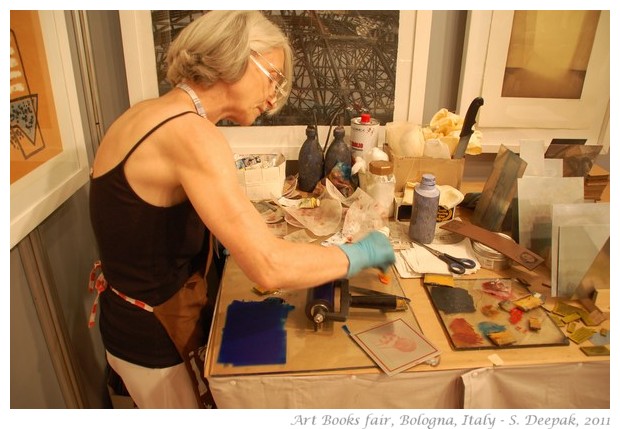 Bologna, Italy: Before the advent of computers, books had to composed by hand for printing. Printing art books was an art in itself. Some people try to keep alive old traditions. Today's images have one such artist from an exhibition on printing of old art books.
बोलोनिया, इटलीः क्मप्यूटरों से पहले किताब छापने के लिए हाथों से कम्पोज़ की जाती थी. उसमें भी कला की किताबों को छापना अपने आप में कला थी. उस पुरानी कला को आज भी कुछ लोग ज़िन्दा रखे हुए हैं. आज की तस्वीरों में प्राचीन तरीकों से कला पुस्तकों को छापने की एक प्रदर्शनी से ऐसी ही एक कलाकार.
Bologna, Italia: Prima dei computer i libri dovevano essere composti manualmente per la stampa. Stampare i libri d'arte era anch'essa un'arte. Ancora oggi alcune persone cercano di tener vive le vecchie tradizioni. Le immagini di oggi hanno un artista di questo tipo dalla mostra Artelibro di Bologna.
***