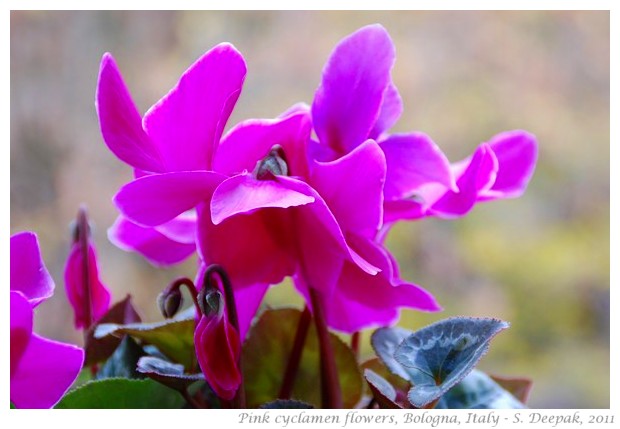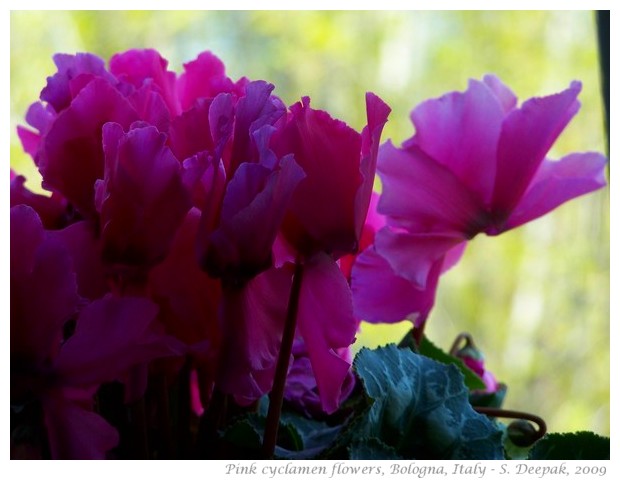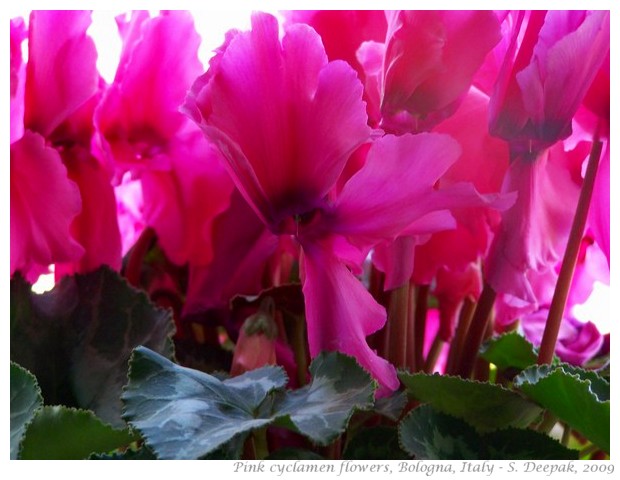 Bologna, Italy: I don't know the Indian name of cyclamen flowers, but this is my favourite flower. It's irregular petals make me think of a bunch of butterflies huddling together.
बोलोनिया, इटलीः अँग्रेज़ी में इसका नाम है साईक्लामेन और इतालवी इसे चिकलामीनो कहते हैं. भारतीय नाम क्या है यह नहीं मालूम, लेकिन यह मेरा सबसे प्रिय फ़ूल है. इसकी टेढ़ीमेढ़ी पँखुड़ियों में मुझे तितलियों के झुरमुट दिखते हैं.
Bologna, Italia: Non conosco il nome indiano del ciclamino ma è il mio fiore preferito. Nei suoi petali irregolari, mi sembra di vedere un gruppo di farfalle sedute insieme.
***