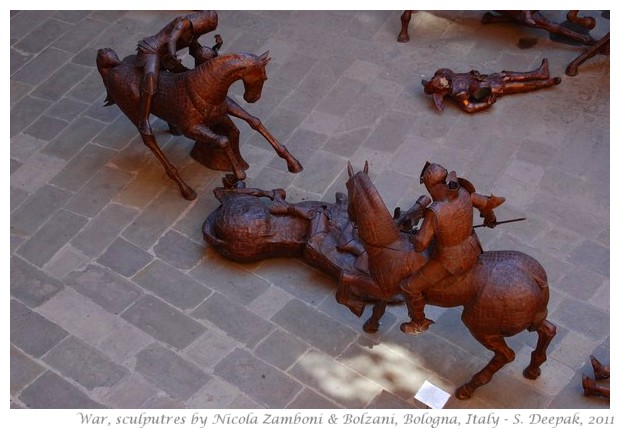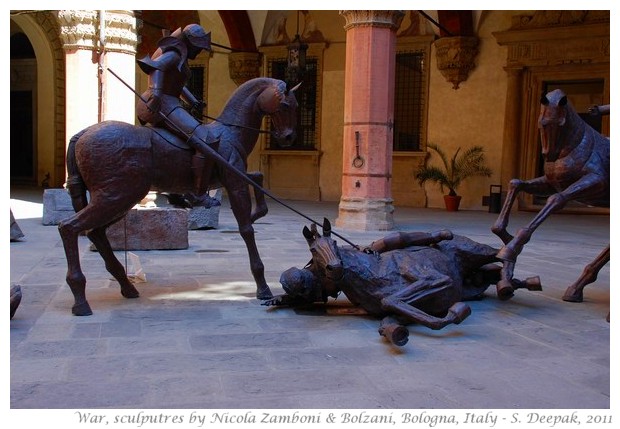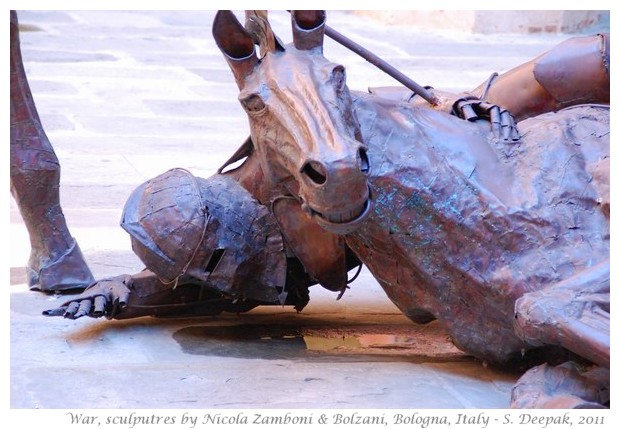 Bologna, Italy: His horse fell down. The spear of the warrior fighting him, pierced his body. At that time, while falling down, he saw the reflection of his death in the water.
बोलोनिया, इटलीः उसका घोड़ा नीचे गिरा. उससे लड़ने वाले यौद्धा का भाला उसके शरीर में चीर कर घुस गया. उस समय गिरते हुए, उसने पानी में अपनी मृत्यु की छवि देखी.
Bologna, Italia: Suo cavallo era caduto. La lancia del guerriero che lottava con lui, aveva trafitto il suo corpo. In quel momento, mentre cadeva, lui vide la riflessione della propria morte nell'acqua.
***