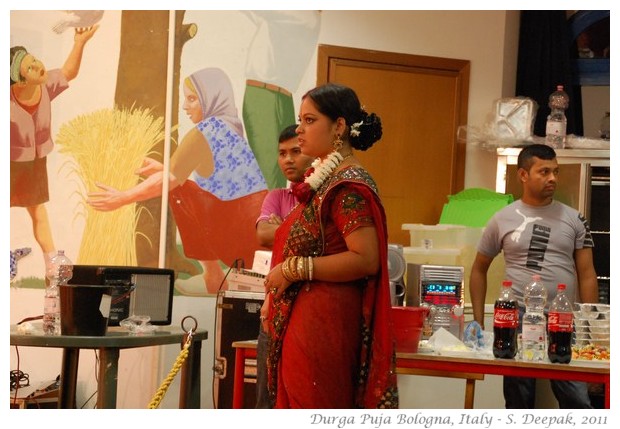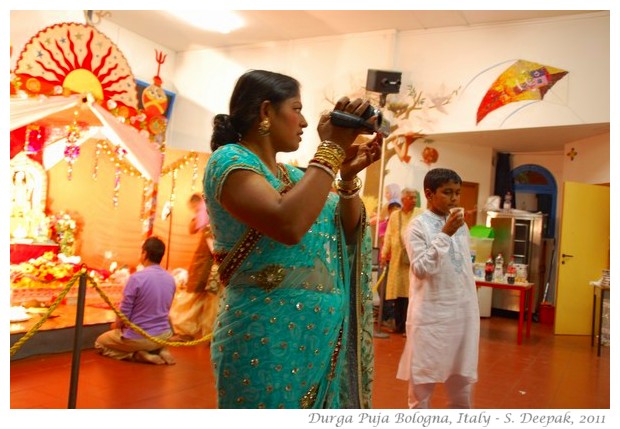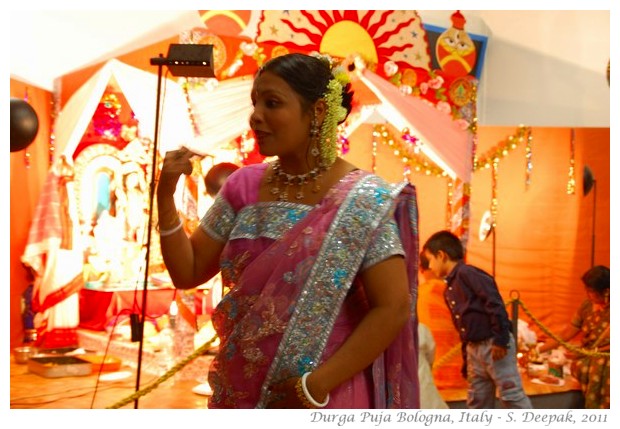 Bologna, Italy: At Durga Puja festival the dresses, make-up and jewellery of most young women is shining and scintillating. Here are three examples from this year's Durga Puja.
बोलोनिया, इटलीः दुर्गा पूजा पर अधिकतर नवयुवतियों के वस्त्र, शृंगार और आभूषण चकाचौँध करने वाले होते हैं. प्रस्तुत हैं इस वर्ष की दुर्गा पूजा से तीन उदाहरण.
Bologna, Italia: Alla festa bengalese di Durga Puja, la maggior parte delle donne giovani portano vestiti, trucco e gioielli luccicanti. Qui sono tre esempi dalla festa di quest anno.
***