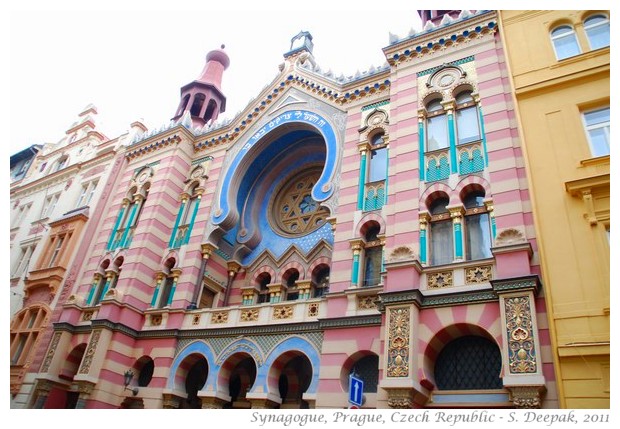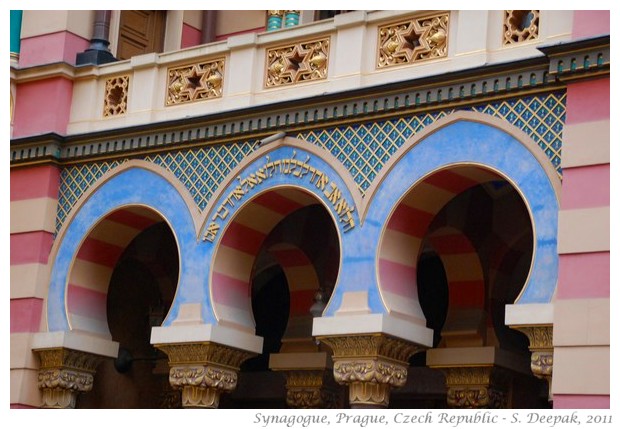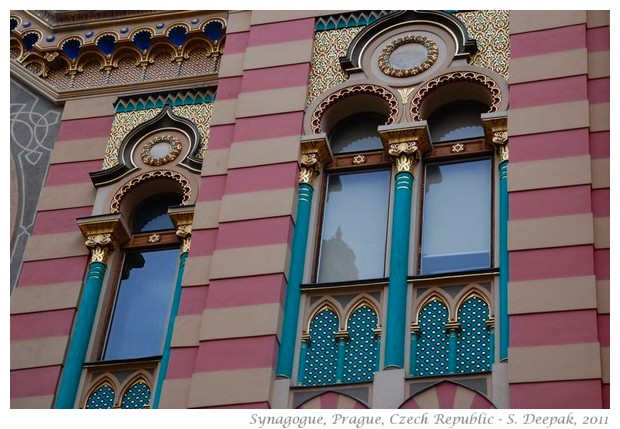 Prague, Czech Republic: Decades ago I had seen the Jewish synagogue in Kochi (Kerala, India) and in memories, it was a sad colourless place where only few elderly persons were left and all young persons had left. Thus, when I saw this bright multi-coloured synagogue of Prague, I was a little surprized.
प्राहा, चेक गणतंत्रः बहुत साल पहले केरल में कोछी में यहूदियों का मन्दिर यानि सिनागोग देखा था, पर मेरी यादों में वह एक उदास रंगहीन सी जगह थी, बूढ़ों की जगह जहाँ से सब नवजवान जा चुके थे. इसलिए जब प्राहा का रंगबिरंगा सिनागोग देखा तो थोड़ा आश्चर्य हुआ.
Praga, Repubblica Ceca: Tanti anni fa avevo visitato la sinagoga degli ebrei a Kochi (Kerala, India) e nelle mie memorie era un luogo triste senza colori abitato da anziani dove tutti i giovani erano andati via. Per questo motivo, mi ha sorpreso la sinagoga di Praga, piena di colori.
***