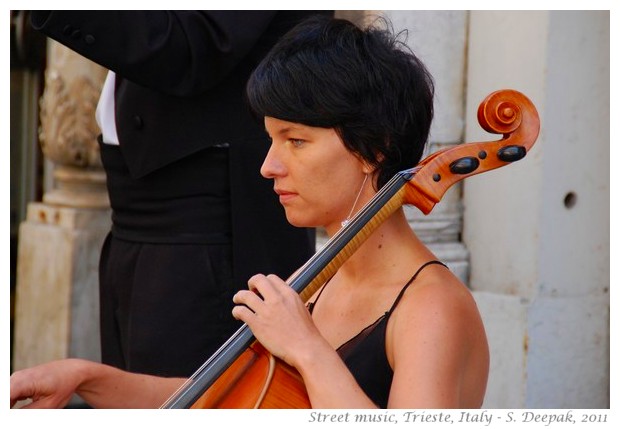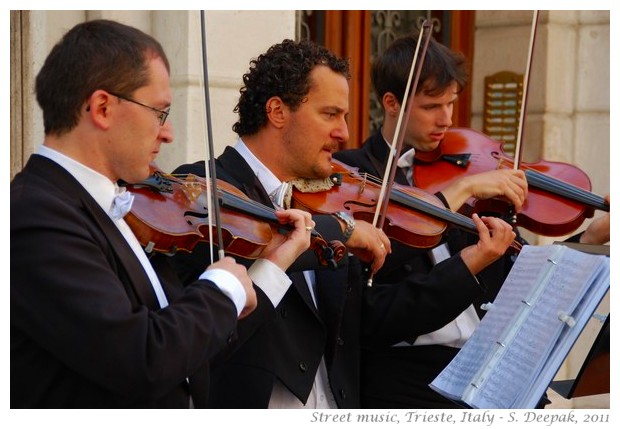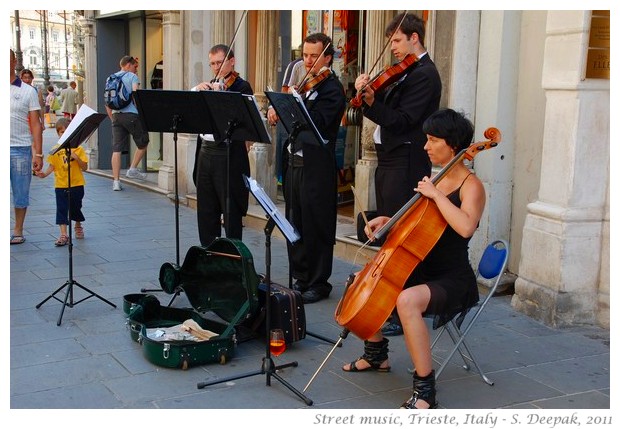 Trieste, Italy: Isn't it beautiful to hear wonderful classical music while you pass through the street? However, the truth is that we calculate people's worth from the place, clothes and environment and not from their artistic quality.
त्रिएस्ते, इटलीः सड़क पर बढ़िया शास्त्रीय संगीत सुनायी दे, कितना अच्छा लगता है. पर सच तो यह है कि अक्सर हम जगह, वस्त्रों और वातावरण से लोगों की कीमत तोलते हैं, उनकी कला से नहीं.
Trieste, Italia: Non è bello ascoltare bella musica classica mentre passi per una strada? Invece la verità è che diamo più peso al luogo, ai vestiti, all'ambiente e non al merito artistico.
***