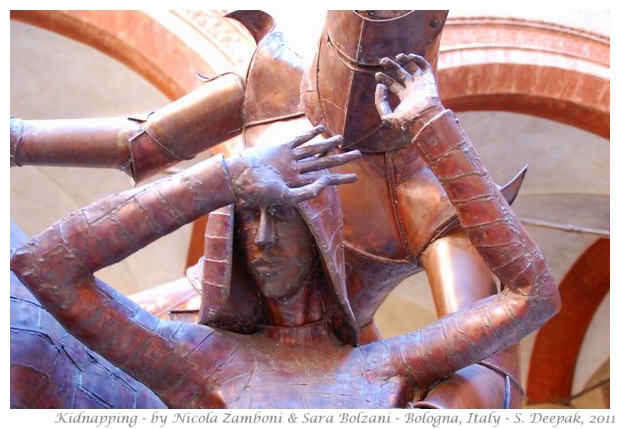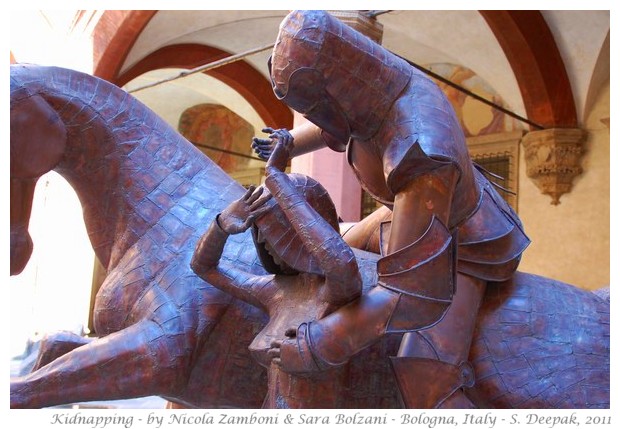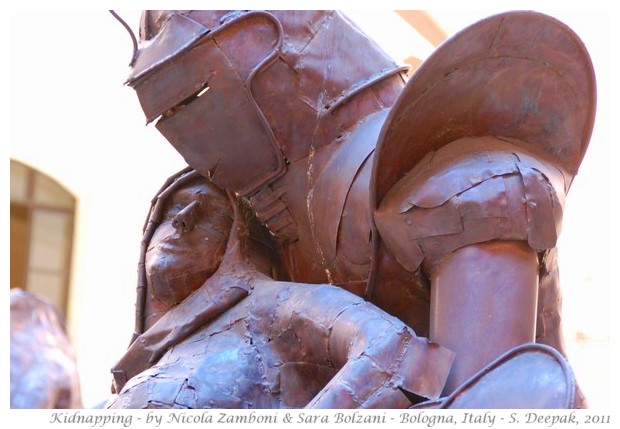 Bologna, Italy: Art is not just about beauty, it also has to bring to attention those negative things that afflict our societies. These sculptures about brute force, kidnapping and rape from ancient wars point to an issue that is still present in our society.
बोलोनिया, इटलीः कला का यह दायित्व भी है कि सुन्दरता के साथ साथ, समाज के उन पहलुओं की ओर ध्यान खींचे जो छुपे रहते हैं. प्राचीन युद्ध के हाहाकार, नारी हरण और बलात्कार को दर्शाते यह शिल्प आज भी सामायिक हैं.
Bologna, Italia: Arte non riguarda solo la bellezza, ma deve puntare l'attenzione anche verso quegli aspetti negativi della società che restano nascosti. Queste sculture sulla forza brutale, violenza e rapimento parlano di un problema sempre attuale nelle nostre società.
***