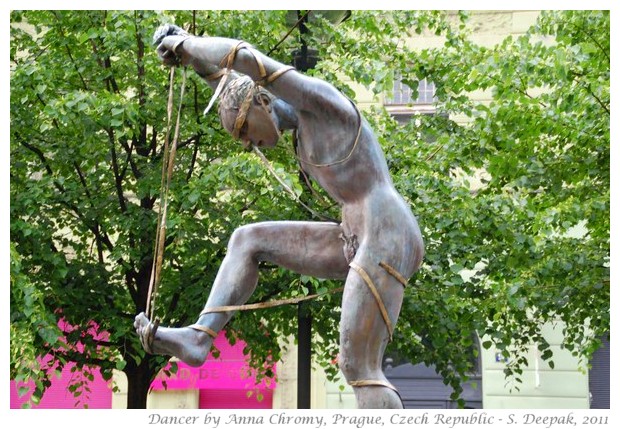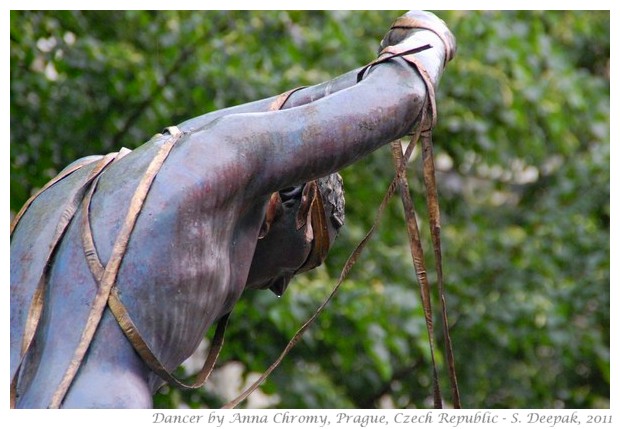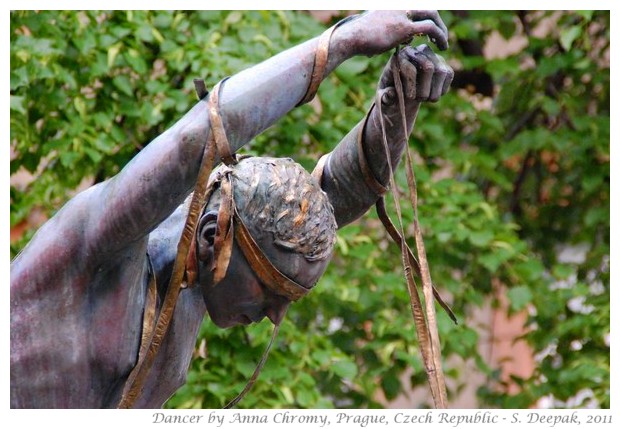 Prague, Czech Republic: The statue of a young man wearing only a ribbon, lost in his dance by well known sculptor Anna Chromy.
प्राहा, चेक गणतंत्रः प्रसिद्ध शिल्पकारा अन्ना श्रोमी का शिल्प, केवल रिब्बन लपेटे नृत्य में खोया युवक.
Praga, Repubblica Ceca: La statua del giovane che porta solo un nastro, perso nella sua danza della famosa scultrice Anna Chromy.
***