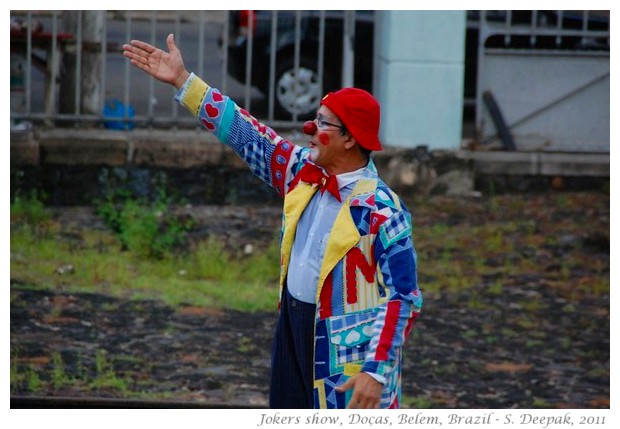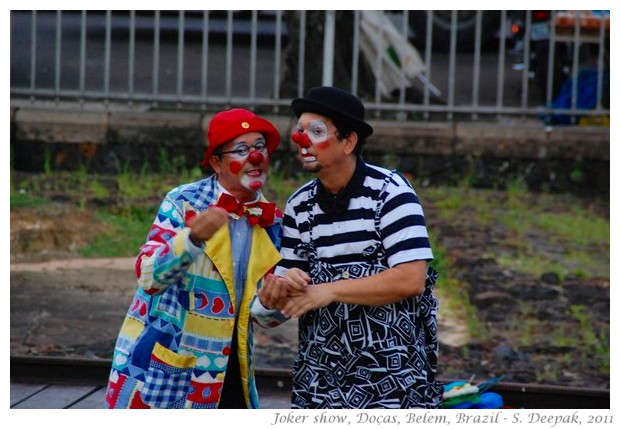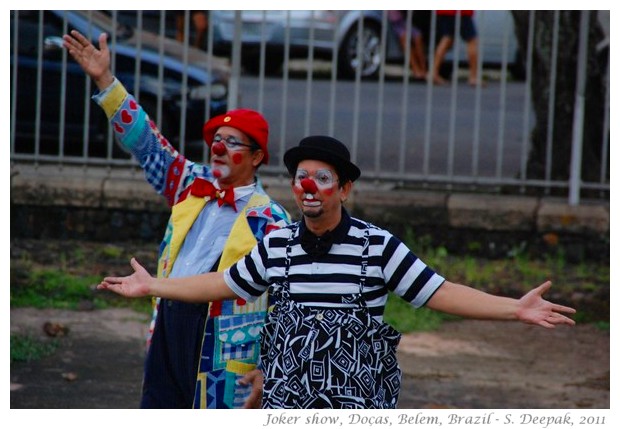 Belem, Brazil: With their colourful dresses and laughter, jokers can say those things that normally we have difficulty in saying. Like messages about sexuality and AIDS.
बेलेन, ब्राज़ीलः रंग बिरंगी पौशाकों में हँसते हँसाते, विदूषक वह कह सकते हैं जो सामान्य स्थिति में कहना कठिन होता है. जैसे की यौनता तथा एडस जैसी बीमारी की बातें.
Belem, Brasile: Con i loro vestiti colorati e scherzi, i pagliacci possono parlare delle cose che sono difficili da dire altrimenti. Per esempio parlare della sessualità e dell'AIDS.
***