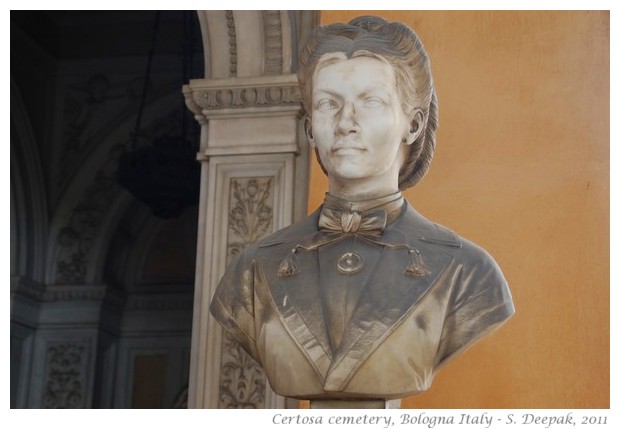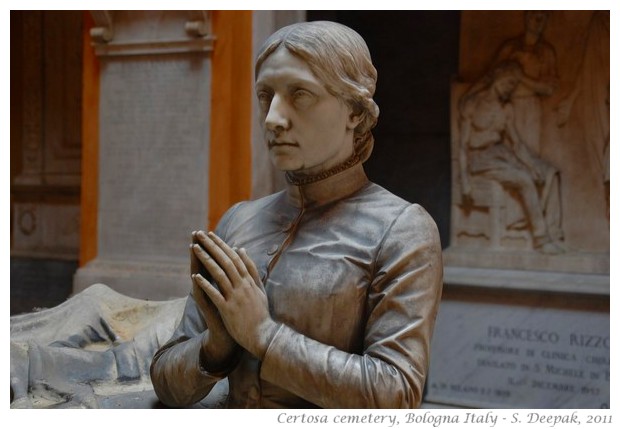 Bologna, Italy: There was time when people used to put the dead person's statue on their tombs. These life like women's statues from Certosa cemetery express their personalities.
बोलोनिया, इटलीः एक समय था जब अपने प्रियजन की मृत्यु पर लोग उसकी मूर्ति बनवा कर उसकी कब्र पर लगवा देते थे. चेरतोज़ा कब्रिस्तान की इन जीवंत नारी मूर्तियों में उनका व्यक्तित्व झलकता है.
Bologna, Italia: C'era un tempo quando le persone mettevano la statua del defunto sulla sua tomba. Queste statue molto realistiche delle donne dal cimitero di Certosa fanno intravvedere le loro personalità.
***