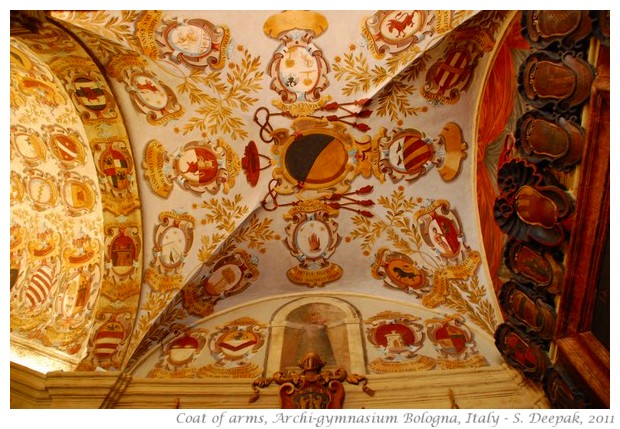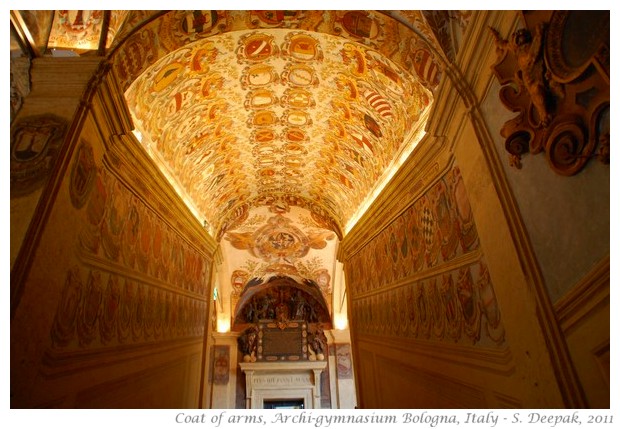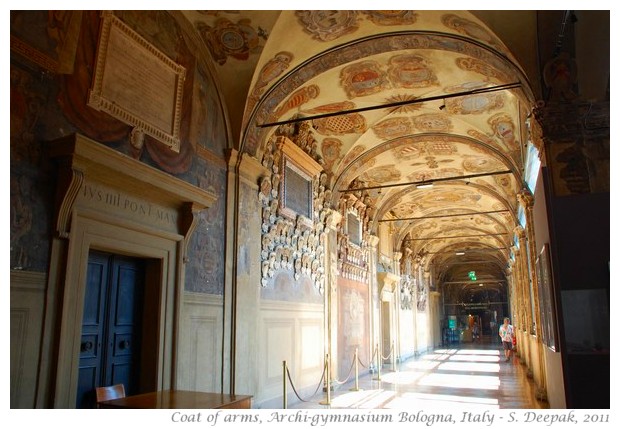 Bologna, Italy: The walls of Archi Gymnasium building that hosted Bologna university from 1562, are covered with coat of arms of the small and big nobel families of Europe that came here to study.
बोलोनिया, इटलीः 1562 में बने आर्चीजिन्नासियो भवन में विश्वविद्यालय था. इसकी दीवारों पर यहाँ पढ़ने वाले यूरोप के विभिन्न छोटे बड़े राजघरानों के परिवारों के शाही चिन्ह हर तरफ़ दिखते हैं.
Bologna, Italia: Le pareti di Archiginnasio costruito nel 1562, sono coperti dai simboli delle famiglie nobili d'Europa che venivano qui per studiare.
***