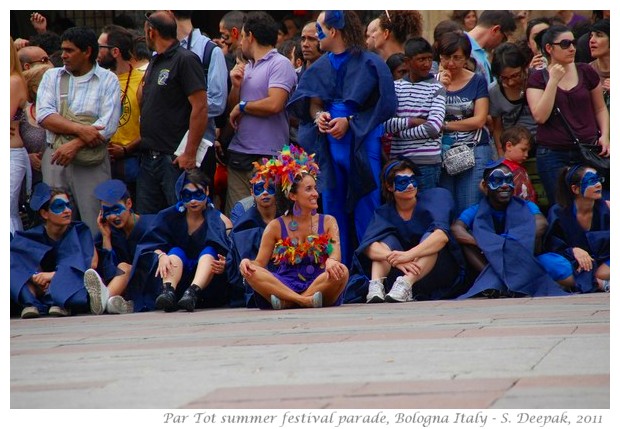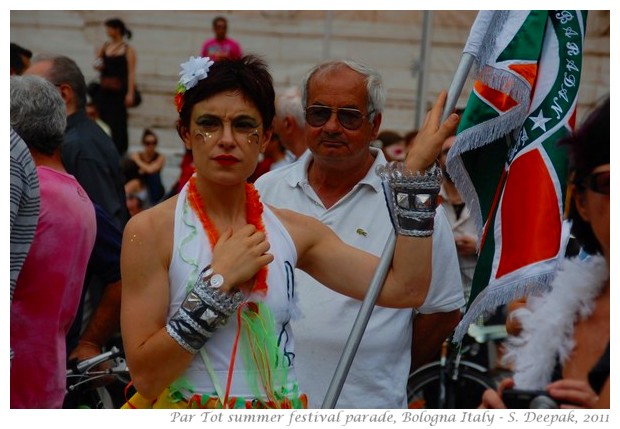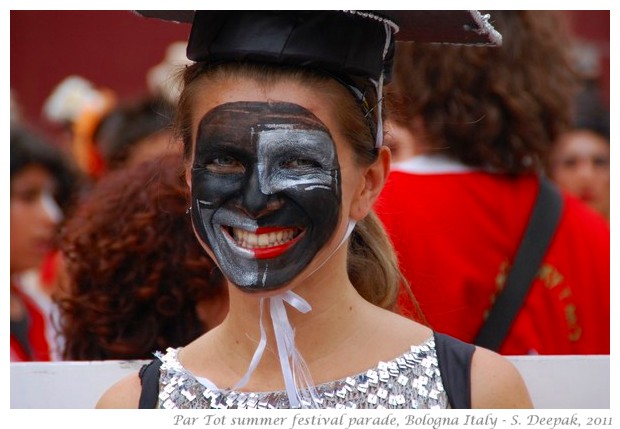 Bologna, Italy: To be different from the crowd, to make your own distinct identity, you need courage, faith in yourself and the ability to ignore the comments of others. Today's images from Par Tot summer festival of Bologna, have some people who dared to be different.
बोलोनिया, इटलीः भीड़ से अलग होने होने, अपनी अलग पहचान बनाने के लिए साहस चाहिये, अपने आप में विश्वास चाहिये, लोगों की हँसी और ताने सुन कर अनसुना कर देने की क्षमता चाहिये. आज की तस्वीरों में बोलोनिया के ग्रीष्म ऋतु समारोह से भीड़ से अलग कुछ चेहरे.
Bologna, Italia: Per essere diversi dalla folla, per costruire una propria identità diversa dagli altri, vi vuole coraggio, fiducia in sé stessi e l'abilità di ignorare quello che dicono gli altri. Le immagini di oggi dalla parata Par Tot di Bologna hanno alcune persone che hanno voluto essere diverse.
***