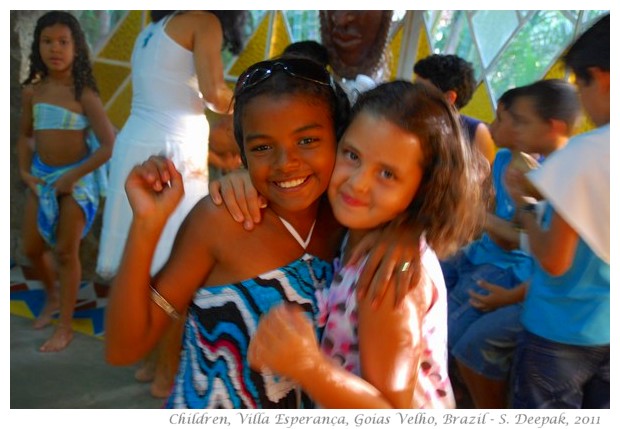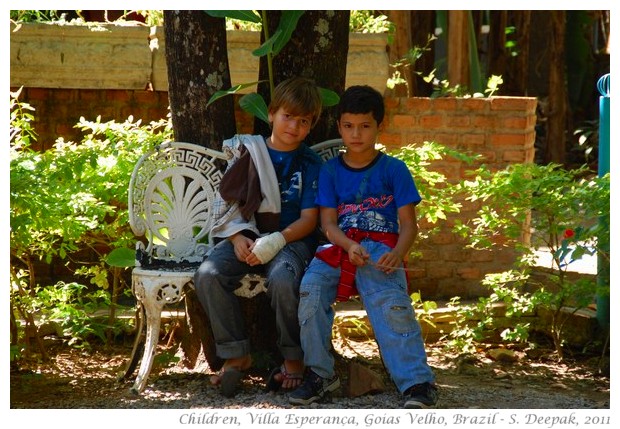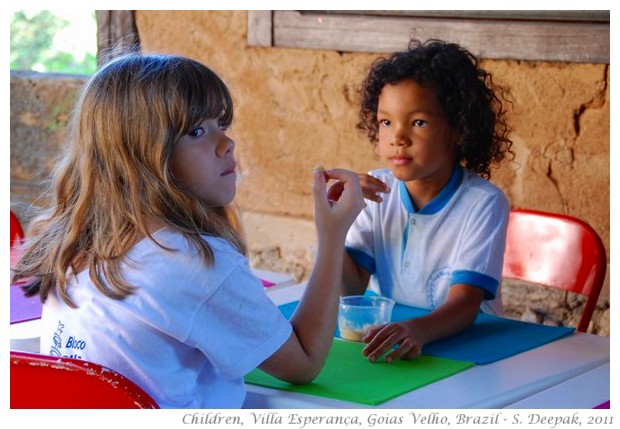 Goias Velho, Brazil: If someone asks you, what do you miss most about your childhood, what would you say? If someone asks me this question, I think that my answer will be "childhood friendships". At that time I used to feel that my life was with my friends, that we shall be friends for ever. Today's images of children are for those memories of childhood.
गोयास वेल्यो, ब्राज़ीलः अगर कोई आप से पूछे कि बचपन की किस बात की कमी आप को सबसे अधिक महसूस होती है तो आप क्या कहेंगे? मुझसे यह सवाल पूछा जाये तो कहूँगा "बचपन की दोस्ती की". तब लगता था कि मित्रों में अपनी जान बसती है, कि हम हमेशा इसी तरह करीब रहेंगे. उसी याद के नाम पर आज के बच्चों की यह तस्वीरें.
Goias Velho, Brasile: Se qualcuno ti chiedesse, cosa ti manca di più di quando eri un bambino, cosa risponderesti? Se qualcuno mi fa questa domanda, penso che risponderò, "Le mie amicizie dell'infanzia". Allora pensavo che la vera vita era con gli amici e che saremmo rimasti vicini per sempre. Le immagini dei bambini di oggi sono per ricordare quei giorni.
***