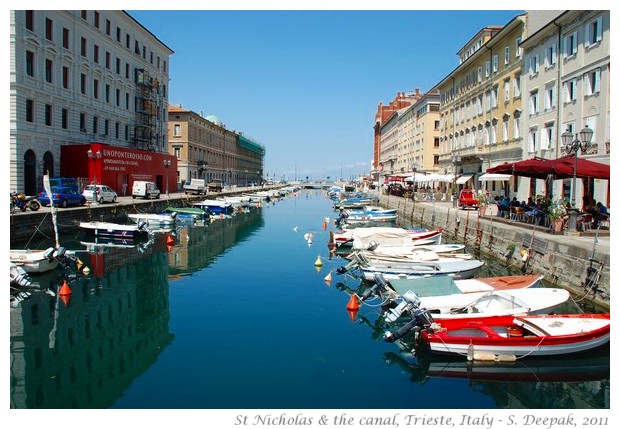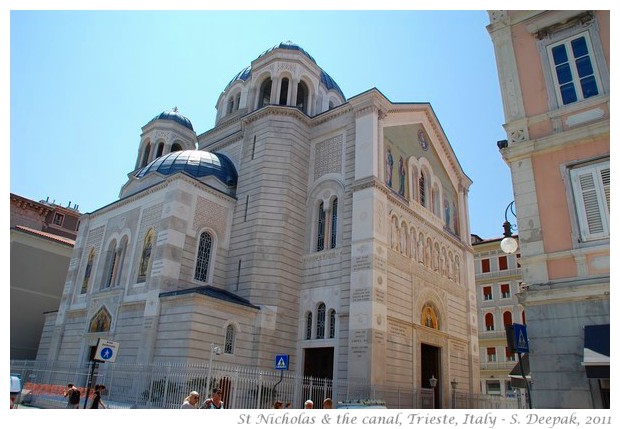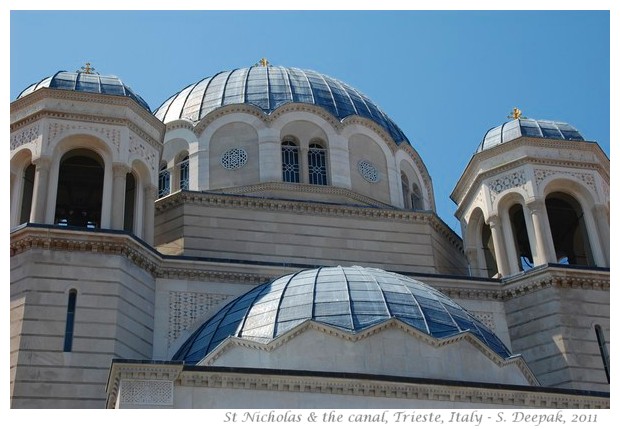 Trieste, Italy: In the city centre, a canal comes in from the sea, along its banks the Greek orthodox church with its blue domes, like the blue waters of the canal, looks very beautiful.
त्रिएस्ते, इटलीः शहर के मध्य में समुद्र से एक नहर आती है, जिसके किनारे पर ग्रीक ओर्थोडोक्स गिरजाघर के नीले गुम्बज नहर के नीले पानी जैसे, बहुत सुन्दर लगते हैं.
Trieste, Italia: In centro città, un canale arriva dal mare, lungo il quale le cupole blue della chiesa ortodossa, come il blu dell'acqua, sembrano molto belle.