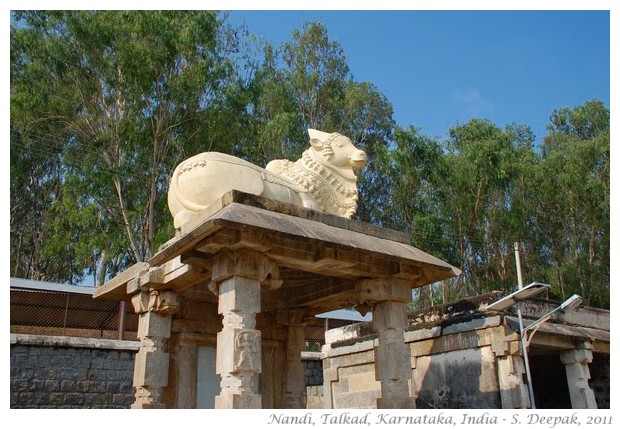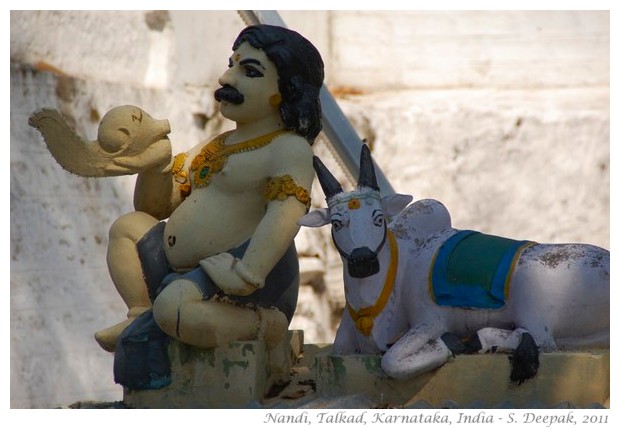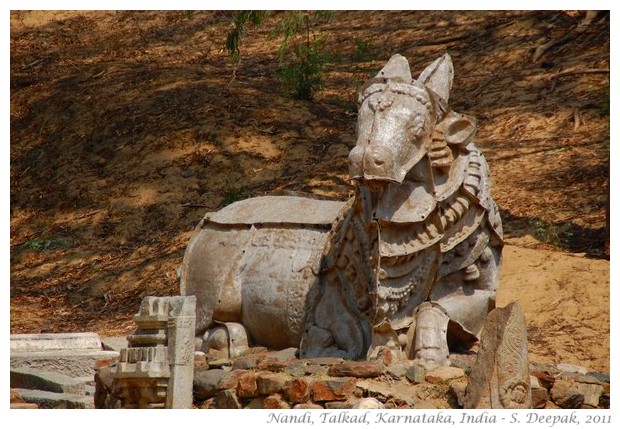 Karnataka, India: Near the banks of Kaveri river, the antique temples hidden and burried under the sand are very beautiful. Todays images are of the sacred Nandi bull who accompanies Shiva, from the Talkad temples.
कर्णाटक, भारतः कावेरी के तट के पास तलकड़ के रेत में छिपे और दबे हुए मन्दिर बहुत सुन्दर हैं. आज वहीं से शिव के वाहन नन्दी बैल की तस्वीरें प्रस्तुत हैं.
Karnataka, India: Vicino alle rive del fiume Kaveri, gli antichi templi di Talkad nascosti e sepolti sotto la sabbia sono molto belli. Le immagini di oggi hanno il toro sacro Nandi che accompagna Shiva, dai templi di Talkad.
***